So you're wanting to add a new furry playmate to your home, but you're not sure where to start. First of all, you'll want to be sure of the type of dog you want before looking at breeders, so do plenty of research! Once you have a particular breed in mind, the hard part starts – finding the breeder. Reputable breeders are generally more expensive, but 100% worth it. But with the market flooded by backyard breeders and puppy mills, finding a trustworthy breeder can be pretty tricky. So we're here to offer you some helpful advice regarding what to look for and how to find a reputable dog breeder for your chosen breed.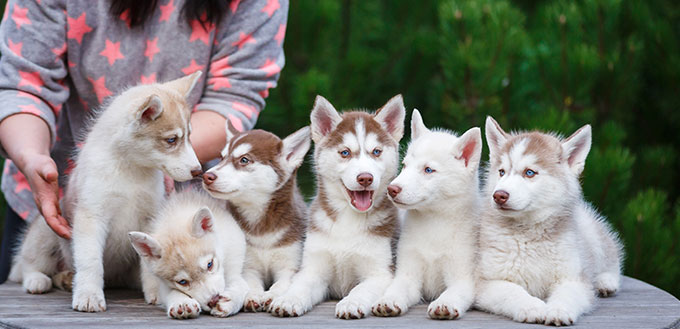 What Makes a Reputable Breeder?
A good breeder will have a deep love for what they do. Good breeders choose to be breeders because they want to commit their time and energy to the proper raising of animals. That urge is often driven by a particularly strong love of the breed they're using. Fortunately, finding the right breeder can be made much easier by knowing to look out for the following things:
A Waiting List
Most top-quality breeders will have a waiting list. This is good. A waiting list means they are not breeding multiple litters at a time. They are focusing their energy on a smaller amount of puppies, ensuring they are properly cared for and adopted by a good forever home, before looking to breed the next litter. Purebred puppy rearing takes longer to be done right. The female dogs need to be given time to recuperate between litters and will reach a point at which they should not carry any more pups.
Will Invite You To Meet The Puppy And Its Parents
Breeders with nothing to hide will gladly invite you to their breeding facility, which is most often the breeder's home, in order to meet the puppy's parents, so that you can get a good idea of what to expect when your puppy grows up. Both parent dogs should be in good health and ideally registered with papers to prove it. You should also be welcome to visit your puppy as often as you'd like before bringing them home. Early socialization and frequent visits help to build a bond between you and your future pet before you even bring your puppy home.
Able To Provide Proof of License or Registration
Pet stores are licensed to sell animals, and so a pet store should be able to show you proof of their license before your continue. Breeders may not necessarily be licensed, but you ideally want to ensure that the dogs are registered. Registered dogs have undergone extensive medical examinations, as scrutiny regarding their looks and temperament. So by purchasing a puppy from a registered litter that comes from registered parents, you can know that they are the best purebred, or mixed breed you can get.
Will Happily Provide a Full Medical History on Request
Reputable breeders should be capable of providing a full record of your dog's vet visits, vaccines, and treatments upon request. They should also be willing to show you proof of any health problems the parents may have in order to provide a health guarantee and help you to plan ahead for anything that might crop up. It is not uncommon for purebred dogs to develop certain expected medical issues as they grow – even a performance dog can be prone to something. But knowing what to expect can make raising them much easier.
Happy To Answer Any And All Questions About The Breed
Every potential breeder you look into should be happy to answer all questions put to them regarding the dogs they breed. If they are evasive or unresponsive then this may be the red flag you need to step away and look elsewhere. Every breeder should have a clear knowledge of the dogs they breed, as they should have done extensive research into the dog breed before pursuing this career path. As a result, there shouldn't be a question they can't answer. Or at least very few. And if they are uncertain, they should be happy to go in search of answers for you as it adds to their own knowledge as well as helping and reassuring you.
Wants To Know About You
Not only does a responsible breeder know a lot about the puppies they breed, but they should also want to know a lot about the person intending to adopt one or more of their puppies. They will likely ask you about your living situation, how you plan to care for the puppy, why you have selected this specific breed, what you know of the breed, etc. Questions from both parties are a definite good sign.
Happy To Provide Advice And Support
Responsible breeders should be willing to offer advice to the adopters of their dogs. Many breeders view their puppies like their children and are happy to do what it takes to ensure their new owner is taking care of them properly. Additionally, they can offer advice not only on how to deal with behavioral issues but with health issues too, owing to their extensive experience.
Willing To Take a Dog Back If You're Unable To Care For It
If you find yourself a quality breeder then you should query them regarding how they feel about having a dog returned to them. Most responsible breeders will take a dog back months or even years after they have been adopted in order to ensure it is re-adopted by a good home. Though you may adopt them with every intention of giving them a full life, circumstances can change, and sometimes giving up your furry baby so that they can be cared for properly is the best way to go. You are looking out for their well-being, and the ideal breeder should be willing to do the same.
Won't Accept Money Until You Have Met The Puppy
A trustworthy dog breeder won't take your money until you have had a chance to meet the puppy, its parents. Additionally, you will need to have a good discussion with them in which you raise any concerns you might have, clarify your understanding of the dog you intend to adopt and work out a payment plan. It is unfortunate that more and more people are falling victim to breeding scams in which they are paying a large deposit for a dog they haven't met and then being ghosted by the seller. Make sure you don't become part of that statistic.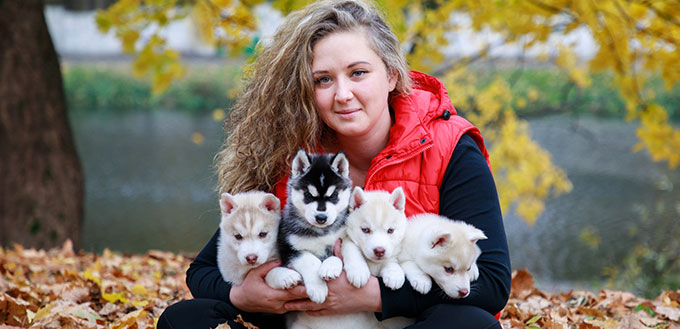 Finding Reputable Dog Breeders
Responsible breeders are not as rare as some people might think. They're just more spread out than the irresponsible ones. Once you have separated the good breeders from the bad, you can move on to selecting the best of a great bunch.
Recommendations
Finding a reputable breeder often relies on word of mouth from trustworthy sources. And there are more sources than you might think, once you start looking around.
Licensed veterinarians: There's a high chance your vet will have picked up some good dog breeders to recommend to their clients during their time as animal care providers.
Contact local breed clubs: Once you know the dog you want, look for a local club specifically for the appreciation of that one breed. These clubs often have certain standards to maintain and can provide trustworthy information on breeders you could choose from.
Professional dog trainers: Not all dog trainers will know breeders for every type of dog, but if they specialize in training the breed you're looking at purchasing, then they may well have some helpful insights to share with you.
Dog shelters and breed-specific rescues: Though they would obviously prefer if you were to adopt one of the dogs within the rescue circuit, should you be looking for a trustworthy breeder they may be able to provide you with some helpful information.
Family, friends, and neighbors that own healthy purebred dogs: Be wary with this, however. Friends and family may be happy with their own dog, but that doesn't necessarily mean they came from a good dog breeder. But they may offer a good starting point.
By speaking with spectators and participants at professional dog shows: Participants would probably be your better bet, as you can see firsthand the quality of their dog. At dog shows, you will also have judges reaffirming that quality. Though many spectators are also avid fans of a particular dog breed and are therefore knowledgeable on what to look out for.
A word of warning: Though these people are professionals or experienced enthusiasts, you should always follow up their recommendations with further research. Note down as many recommended breeders as you can and compare them carefully before pursuing one.
The American Kennel Club Marketplace
The American Kennel Club offers a safe marketplace for the responsible dog breeder. Only the most reputable breeders make it into the AKC marketplace, having been carefully vetted before being allowed entry. All dogs and litters involved in the AKC breeders circuit are AKC registered. The parents are also pedigrees with traceable heritage. The amount of detail can help you to prepare properly for your dog's arrival, with AKC-registered dogs having the most predictable temperaments, growth patterns, grooming needs, and health concerns. So you can be ready for most eventualities.
What To Do When Buying a Dog From a Breeder
Once you've found the breeder you want and they've ticked all the boxes for being someone you can trust, it's pretty easy going. The hardest part was finding the breeder. The next part is a matter of solidifying your decision.
Ask Questions
As a new prospective dog parent, a reputable breeder should expect you to have lots of questions for them. Any breeder worth considering should be willing to answer them to the very best of their ability. Here are a few ideas of the types of things you could ask them:
Ask them how long they have been in business.
Request references from any previous buyers they have had. Preferably the most recent ones.
Request proof of health checks, tests, and vet records as well as information about their screen process.
Ask to see the pup's parents and other family members, including any papers they might have.
Check if the puppy has been wormed and is up to date with vaccines.
Ask the breeder if they would take the puppy back (without a refund), should you be unable to continue caring for them in the future. This will ensure they go to a good home.
Fine-Tune The Smaller Details
Now that you know who you will be purchasing from, which dog you're having, their full medical history and potential health problems, who their parents are, and how they're registered, you can start to look at payment. Most breeders are willing to arrange monthly payments so long as you are willing to sign a contract which details when payments are due and the payment methods you will be using. It will also explain any agreed-upon fees you will be paying upfront, as well as the expectation that you will care for the dog to the best of your abilities. This contract will be to protect both you and the breeder from any wrongdoing, so read it carefully.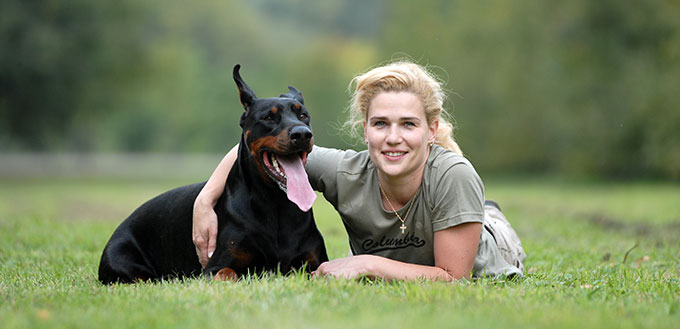 Reputable Breeder vs Puppy Mills
The adverse effects of puppy mills and irresponsible breeding are affecting more and more dogs. Puppy mills are infamous for their mistreatment of dogs in their care, callous disregard for their wellbeing, and the high mortality rate of the mothers that have been overbred, underfed, and abused. Pully mills do not care for their dogs, they are simply out to get a quick buck for minimal effort. Additionally, a puppy mill will often work through a third party in order to hide how many litters they have and appear as though they just have a few dogs to give to good homes. As cute as the dogs may be that they produce, you should avoid puppy mills to discourage further breeding.
Reputable breeders treat their dogs as if they are family. They will provide them with the best medical care available and invest their time and money into ensuring their puppies and parents are properly looked after. Reputable breeders do cost more, but you are paying for the work that has gone into caring for these puppies and investing in their future health. A good breeder will also keep in touch with you and ensure that you are happy with your puppy and confident in their care. They're able to offer sound advice and support when you need it.
If you ever feel you might have encountered or purchased a puppy from a puppy farm you will need to contact your local animal rescue. They will have the authority to investigate the breeder and potentially confiscate the mistreated animals. They will then be able to undergo any necessary treatment and be adopted out to a good home.