Need some dog costume ideas? We've got you covered this holiday season. Thankfully, there are plenty of cute dog costumes for Halloween if you know where to look. Your little guy or girl certainly deserves to join in on the fun and celebrate the spirit of Halloween with everyone else who's dressing up this year.
Most dogs will tolerate being put in a costume more than other domestic pets will. The average cat is an escape artist, and they'll be out of their costume and its matching headpiece before you even realize that they've left the room. Your dog, however, might be just as excited about their great costume as you are. You'll never really know until you try to put one on them.
A Quick Overview of Our Favorites
*Ratings are from Chewy at the time of publication and can change.
The 10 Top-Rated Dog Costumes for Halloween
Best Dog Halloween Costumes: Buyer's Guide
Now that we've given you a few Halloween ideas to work with, it's up to you to decide what character, animal, or thing you want to dress your dog up as for this spooky season. The humble hot dog costume has had its day – though it is a classic. We've shown you options from Star Wars, Star Trek, Dumbo, and even Beauty and the Beast. There are no teddy bear designs here, just a whole bunch of excellent Halloween outfit options for your favorite pooch.
What to Consider When Buying Costumes for Dogs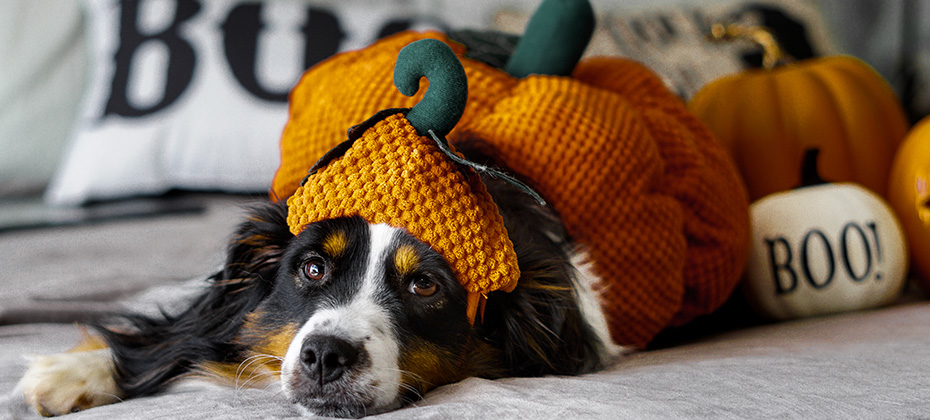 When you're considering which costumes are suitable for your pup, you need to take into account their feelings on wearing clothing. Not all dogs will tolerate being forced into a full get-up, but you won't know until you try to get them in their first sweater or hat.
Before you buy costumes for the year's parties, it might be a good idea to try out a doggy shirt or bow tie, just to see how your dog reacts to something being put on them. All dogs are different. Some may prefer looser Halloween outfits, while others may only be okay with a hat or something like the lion's mane we mentioned.
Other things you need to take into consideration are the available sizes and the size of your own dog. Costumes for dogs don't usually have a set size guide across the board, which means that you'll need to look at each individual listing's size guide to determine which size would fit your dog the best. It's time-consuming, but it means that you won't need to mess around and return ill-fitting party outfits.
Where to Buy Dog Halloween Costumes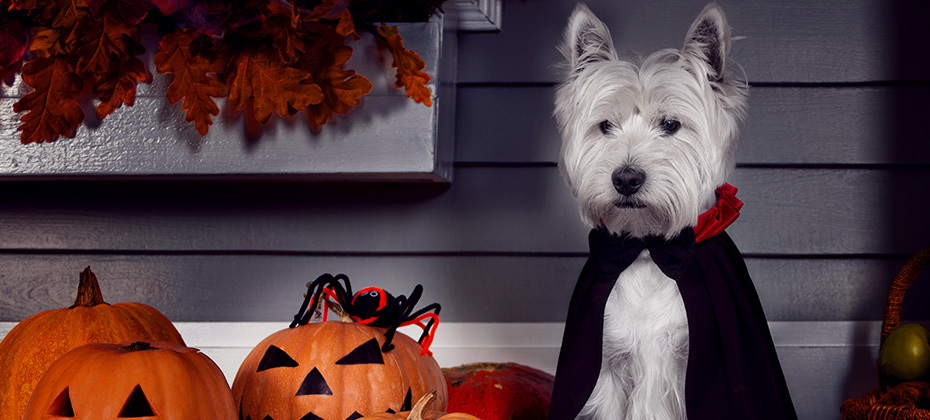 A great place to buy Halloween costumes online is Chewy. By using this online retailer, you'll be able to find the best deals for the costumes you want, check reviews from dog owners who have already brought those costumes, and have access to a range of companies that make pet costumes.
If you're buying your costumes off-line, you may struggle to find any high-quality dog costumes. There aren't specific stores for pet costumes in cities, which means you'll be looking in places like Walmart or dollar stores. The quality of these costumes is sometimes questionable. Always remember: You get what you pay for.
Virtual Dress Up
After seeing so many choices for Halloween costumes, we're sure that you're feeling a little overwhelmed with all of the amazing ideas. Your dog could be any of these things or characters this spooky season, but how will you know what the costume will look like on them before it's delivered?
Usually, you wouldn't be able to. That would mean getting the costume just in time for Halloween, only to realize that it's not quite what you want for your dog. Instead, you can now use Chewy's Fur-Tual Boutique to virtually dress your dog up in costumes before you buy them.