Every fish owner understands that caring for fish is as equally important as caring for other pets is. Provide them with a safe tank for them to call home, give them the best lighting conditions and proper bubbles to make them comfortable. Feeding fish with the best fish food is not just important in keeping them alive, but also in ensuring that they have optimum health.
There are many brands of fish foods depending on the species and type of fish. Therefore, you ought to do your research and get the best quality for your specific pet before you buy and feed them on any product. Thankfully, there is a way of knowing whether or not you are giving your fish quality food, and that's what this article is for. Here is a list of our top reviews for the feeds to give your marine, freshwater and tropical species.  Read about the quality brands that are worth paying for.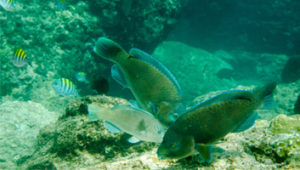 Our Top Picks for the Best Fish Food:
Best Fish Food Buying Guide & FAQ
What to Look For in Good Fish Food
How can you ensure that the food you give your fish is the best? Fish are just like humans, in that they do best when they consume a well-balanced diet. Although this will depend on the kind of fish you have, natural foods are the best for your fish. Fish require a variety of foods to provide them with the nutrients necessary for their growth. Here are the things to consider when choosing good fish food.
Does it have the nutrients that the type of fish you keep requires?
When choosing fish food, you should only go for the variety that is required by the kind of fish you are keeping in your fish tank.
As the name suggests, this is the type that feeds on meat. They are predatory or scavenging fish. They thrive on live food such as worms, shrimp, insects and small fishes. Some examples of carnivorous fish include pike, perch, salmon, and walleye.
This type feeds on vegetables and plants only. They are vegetarians; feeding on plant-based foods like fruits, algae, and vegetation.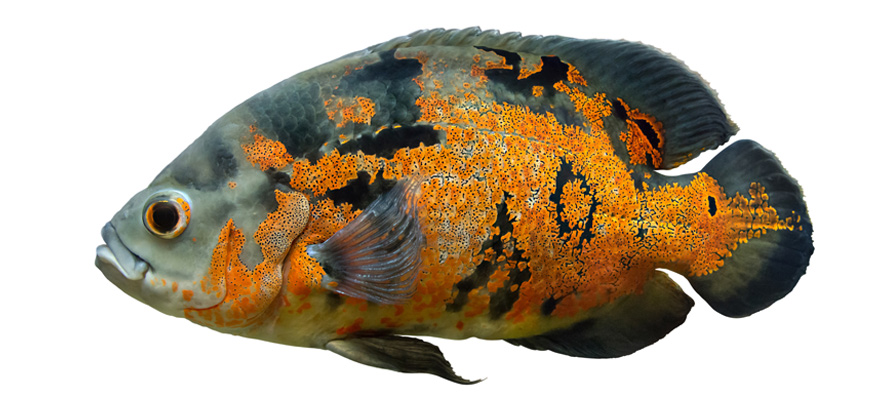 Examples of herbivorous fish include goldfish, mollies, tilapia, and shellfish. If your fish is herbivorous, you should feed them often because they have small stomachs.
These can be likened to human beings because they eat both vegetation and meat. Their diet is flexible. Examples include catfish, Koi, and Shiners.
Will it be suitable to where my fish lives?
The choice of the type of food to buy should also be based on where the fish lives. The part of the pond or tank where the fish lives is an essential dietary consideration.
Such fish live close to the surface of the fish pond or tank. Top feeders tend to make the topmost part of the tank colorful. The fish has to go to the upper part for oxygen, sunlight, and food. Top feeders are often good jumpers so that they can hunt and catch passing insects. Some of the common top dwellers include glass catfish, silver hatchet, and butterfly fish. As such, you can feed them on any floating fish feed.
Middle feeders stay in the middle part of the aquarium, tank or pond. You need to be cautious when feeding this type of fish. This is because if you only buy feed that either floats or sinks, your fish will not have anything to feed on. Therefore, consider buying food that does not sink fast because it will allow your fish adequate time to feed. Common mid level feeders include tiger barb, pearl gourami, angelfish, and guppy.
Just as the term suggests, this type of fish stays at the lowest part of the pond or tank. They act as the cleaning team of your fish tank or fish pond. If you have low feeders in the tank, you will notice that they will sink to the lowest part of the tank. This type of fish prefers to eat algae. Some of the well-known bottom feeders include tilapia, catfish, snails, carps, and shrimp. You may use tablet pellets or commercial pellets to feed the fish. This is because they will sink inside the pond, making food available for the bottom feeders.
The Cost Of The Feed
We all know that keeping pets is an investment, but how much should you spend on keeping them? The cost of fish food varies widely, depending on the type and the quantity of the fish feed. Some kinds of fish should frequently be fed, while other kinds require more food than others. Other types can survive solely on natural food.
If you want to cut down the cost of fish food, try feeding them on naturally occurring feeds such as the waste that comes from your agricultural system. For instance, you can give your fish insects, worms, and scraps from the poultry farm. Such sources are not just readily available and healthy for fish, but they are also inexpensive. Remember that keeping various kinds of algae in the pond helps in making the environment inside the pond or tank conducive for the fish to stay. They also eliminate the need for buying commercial feeds.
Types of Food
Before going to the store to buy food for your fish pets, you should first understand the various available types.
They are an ideal form of aquarium fish food. Also, it is one of the most popular choices among fish owners.
If you plan on buying a catfish, this food is ideal because it sinks to the bottom. That way, the fish that is at the bottom of the pond or aquarium can access the food.
They come in different sizes. Therefore, one can choose depending on the size of the fish. If yours is a large fish, you will need large pellets. If it is a small one, you will require small sized pellets. This is the excellent form to pick for betta fish food.
Small and medium-sized fish will love this food a lot. This is because the food floats on the water when they are put first, and then they sink once they stay in the water for a while. This kind of food is eco-friendly. However, you should feed the fish with the crisps that they can consume at once because they leave a residue that can make the water inside the tank dirty.
This type of fish food does not sink quickly. Therefore, it is ideal for top feeders because they get to feed on it before it descends into the depths of the aquarium or pond.
They are usually safe for the big species. They also sink to the bottom.
In a bid to preserve the protein in the food, the owner should dry and freeze the fish food before feeding it to the pets. You may also find medicated foods that can be stored and handled differently before giving them to your pet.
This is perfect for the traveling pet owner. The blocks are made in a way that they can settle in the tank for several days; thus they release enough food every day.
Do Fish Have Taste Buds?
Yes. Just like humans, fish too can feel the difference between salty, sweet, bitter and sour. The taste buds can be found on the tongue, in the mouth or on the outer parts of the fish's body, such as the fins. Fish that live at the bottom of the water like catfish taste through the tentacles, which are located on the head.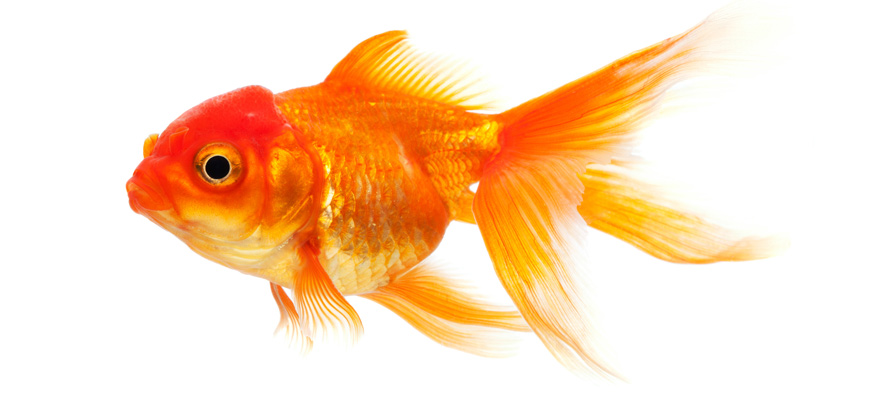 FAQ
Q:  How much food do I need to give my fish?
A:  Overfeeding is a common mistake that fish owners make. When you feed your fish with more food than it requires, the remains might clog the filter and turn into toxins that might harm the fish. When determining the amount of food to give to your fish, one should make a few considerations:
In nature, fish do not have to eat breakfast, lunch or dinner; they eat whenever they are hungry, and the food is available. In case the food sources are plateful, the fish will eat countless times in a day. On the other hand, when the meals are scarce, they might fail to eat for several days.
That is why fish are opportunistic when it comes to food. This means that whenever you offer them food, they will gobble it up, even if they are not hungry. Remember this next time your fish begs you for food. Fish will note the person who brings them food and will start jumping when they see the person, even when they are not starving.
How to determine the right amount of food
The rule here is to never give your fish more than they can eat in five minutes. When you doubt how much they can finish, you had better underfeed them by starting with a small amount. Also, remember that the amount of feed depends on the type of fish. Make sure that your fish is receiving the right proportion of food that they need to stay healthy. Also, if you are rearing a community of fish, make sure you consider the dietary needs of every species and find a way of balancing.
Consequences of overfeeding fish
A common myth is that fish explode when they overfeed. Well, one does not have to worry about that because it is not true. However, there are consequences associated with overeating in fish. When it happens, you will not notice the effects immediately.
Overfeeding makes the fish to be stressed and it might lead them to suffer from fin rot. Some species develop a fatty liver condition that is known as hepatic lipidosis. In most instances, the detrimental effects on the aquatic environment will affect the fish's health. Uneaten food will produce harmful byproducts.
What to do if you overfeed your fish
If you notice that you have overfed the fish, remove the excess food immediately using a net or a siphon. If you fail to remove the food, you risk interfering with the chemistry of the water in the fish tank. Ammonia and nitrate levels might rise, and the pH and oxygen levels drop, making the water unsuitable for your fish. The by-products might also encourage mold growth, promote algae bloom and cloud the water.
Q:  Do I need to vary my fish's diet?
A:  Yes. No single food can provide the nutrients required by fish. For your fish to live healthily, it requires protein, carbohydrates, minerals, lipids, and vitamins. Therefore, you should feed them with a variety of foods. Use a supplemental diet and a staple diet. Also, fish have taste buds, so they enjoy a variety of textures and taste. Variety will enhance the quality of your fish's life.
A well-balanced diet:
Besides the usual flakes you buy from the pet store, here are some of the foods you should include in the supplemental diet, depending on the type of fish.
Tropical fish vary what they consume. You can feed them on frozen food, then some lettuce and a boiled egg York
Goldfish will be happy to eat chopped vegetables such as spinach and peas
Some species of pleco require plants like potato and wood pieces that they can graze on
Invertebrate foods are an ideal supplement for tropical fish, and they are available widely in frozen packs. However, feed a small amount of these foods to goldfish because of the extensive protein content.
Q:  Do fish need to be fed on a daily basis?
A:  Yes. You should feed your fish at least once every day.
How to determine the frequency of feeding fish in a day
The rate with which you feed your fish varies on the type of fish. Usually, fish flourish when they feed once a day. However, it is recommended that you feed them twice every day. Regardless of whether you feed them once or twice a day, the main point is to make sure that you keep the feeding at a minimum.
The time you feed them does not matter unless your fish is nocturnal, such as catfish. In such a case, make sure you feed them before going to sleep. However, there are some exceptions to once-per-day feeding rule. Herbivorous fish such as Farowellas, Mollies, and Silver Dollars should often eat because their stomachs are relatively smaller. In nature, such fish graze on plants all day long. You can give them some pellets and then supplement with live plants for them to nibble.
Q:  Is it true that some cichlids should not be fed "bloodworm"?
A:  Yes, the African cichlids should not be feed on animal products such as bloodworm. The reason why you should limit the bloodworm and other animal products that you give to cichlids is this: because African cichlids have been feeding mainly on seafood and algae over millions of years, they have undergone evolution by developing a longer intestine than usual. Therefore, the gut is unable to digest some terrestrial animal fats. This leads to blockage. Eventually the fish is unable to excrete waste, and finally, it dies. That is why animal products should not be part of the African cichlid food.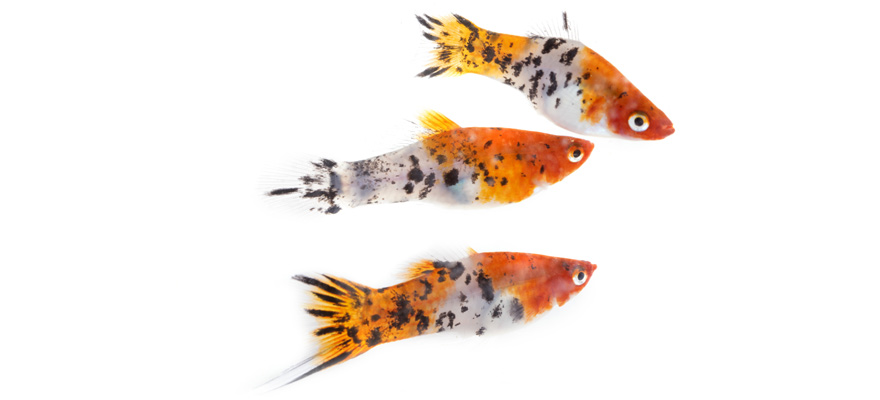 Our Top Pick
If you are looking to give your fish the best quality in the market, you should consider Kaytee Koi's Choice Premium Fish Food. The food is easily digestible, and it does not cloud the water. Fish owners who have been using this brand noticed that their fish grew quickly. The feed will float at the top so your fish will love it. Considering that it contains both animal and plant protein, you can be sure that your fish is getting the variety it requires.