Have you ever felt your cat's blue eyes boring into your soul? Or have you woken up to find her laying across your chest, her eyes staring right into yours? When your cat has its unblinking eyes focused on you, it can be tough to ignore it. The primary reason why cats tend to stare for longer hours at their owners is that they're hungry. They believe, according to their little cat's intuition, that by staring at you, they can get you to feed them exactly what they're craving. There are several other reasons why cats stare, and most often we are clueless about these reasons. What we do know is that direct eye contact by cats can mean a lot of things, and it is the responsibility of you as a cat owner to study their looks and decipher their needs, or lack thereof. This article explores the varying reasons for a cat's stare, how to reduce the occurrence, and other behaviors your cat may exhibit.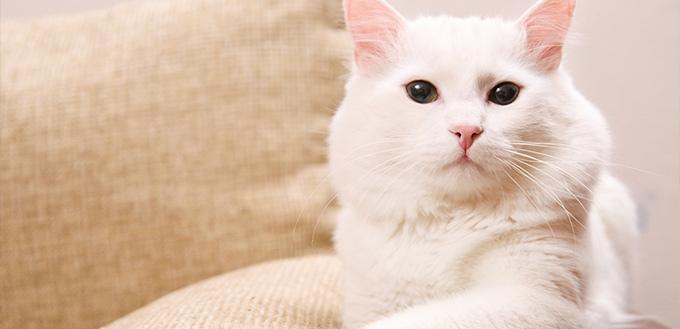 Should I Worry When My Cat Stares At Me?
Cat staring is a very regular occurrence and doesn't call for any caution in most cases. When the stare from your cat is associated with some aggressive behavior or attacks, it can be concluded that the staring isn't healthy. What's more, the contraction of some health issues can also cause your cat to stare for long periods. Some of the illnesses include hyperthyroidism, heart failure, and kidney diseases which are known to lead to hypertension if left untreated. When your cat starts staring, be sure to look them straight in the eye, to find out if their pupils are dilated or not. You will know that it's time for a veterinarian trip when your cat's stare comes with empty eyes. On the flip side, there may be nothing terrible happening to your cat, or she/he might be experiencing some form of illness. No matter the case, be mindful of the eye and body language of your feline, to decipher their language.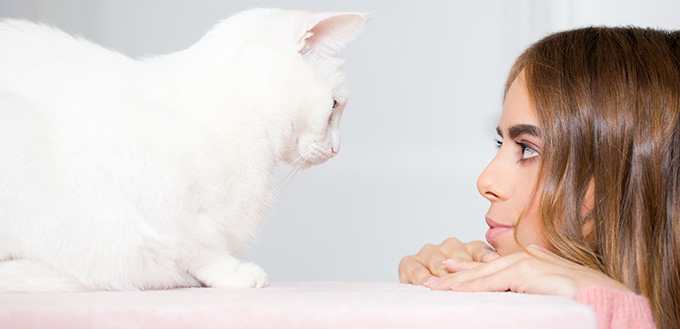 Other Odd Cat Behaviors
Believe it or not, there are weirder things that cats do, apart from staring us down. Staring isn't the only thing, and neither is it the most mysterious, especially with indoor cats. Cats that are raised indoors usually have the desire to develop a strong bond and communicate with their owners on a deeper level, and staring the only way they know how. Some of the most frequent signs of affection displayed by cats include rubbing up against pant legs, kneading, purring, and gentle biting or licking. Cats also love reaching out to their owners to touch them by lending a soft paw towards our bodies or with a light head-butt. Most often, cats do this as a means of marking their territories and family. Their scent glands are located on their feet and at the front of their heads, which is why they use these areas.
Source:
Wailani Sung, MS, Ph.D., DVM, DACVB, Why Does My Cat Stare at Me?, PetMD