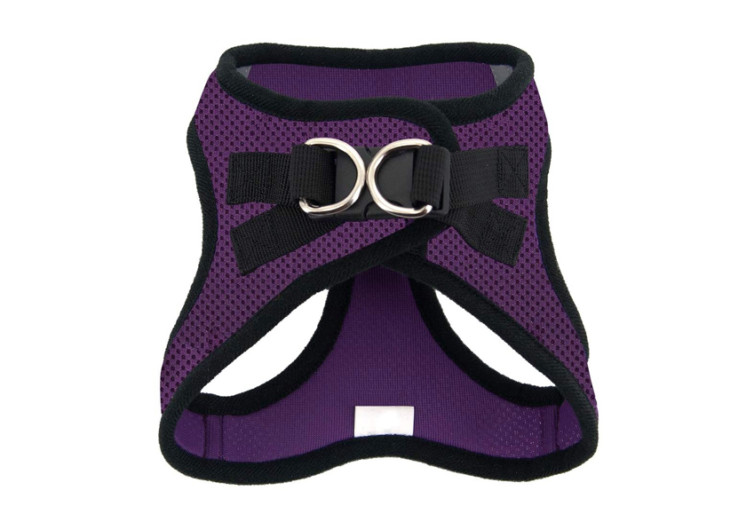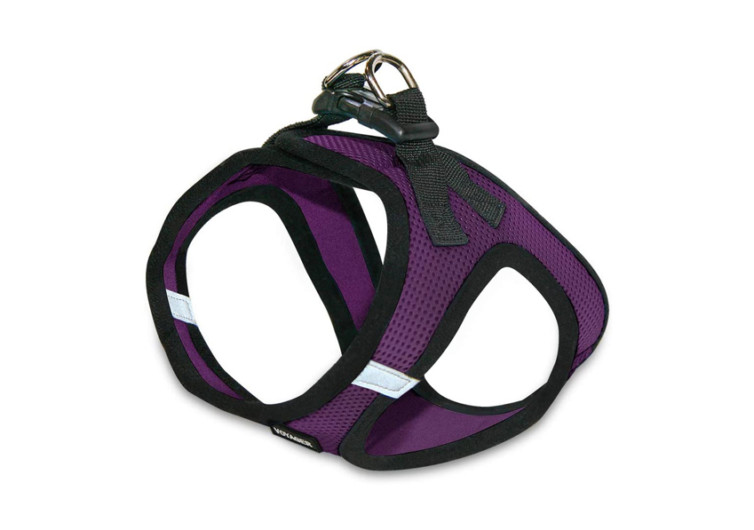 Voyager Step-in Air Dog Harness (2022) Review
Marketed as an easy-to-use, pet-friendly harness for any type of dog breed and size. That's what the Voyager Step-in Dog Harness promises its users. A firm favorite through the years, thanks to the level of comfort it is said to offer dogs, we put the Voyager Pet Harness through our rigorous review system. Does the harness still hold up as one of the best pet harnesses on the market? Read on, to find out.
My Pet Needs That:
First thing's first. Let's take a look at what the harness – realistically – offers pet parents and their pups. The benefits of having a harness don't just fall to this specific brand, but whether the brand lives up to the needs and wants of each owner is important. As such, let's take a look at what the Voyager dog harness offers its users.
Breathable fabric
One of the biggest selling points of this particular purchase is the breathable fabric. Whether your pet is a long-haired breed or short-haired, it's always handy to have a mesh fabric that allows your dog to feel comfortable. After all, one of the reasons why people often buy a harness is to increase their furry friends' comfort.
Step-in Design
The step-in design is made to make it so much easier to get your dog ready for walkies. There are two holes manufactured into the design, which your dog can easily step into. Then, all that's left is pulling the harness up and wrapping it around their chest.
This is a much better option than some other choices, which are made up of multiple buckles and straps. It also allows pet parents to easily see how the harness fits over their dog, without treating the harness like a puzzle that needs to be solved, first.
Adjustable Fit
Sometimes, getting an XXS dog harness still isn't quite enough. That's where the adjustable fit comes in. You'll still need to get the right general size for your dog, but once it's arrived you can alter the fit even further. This way, you create a comfortable harness for your dog, without compromising on their safety.
Sturdy D-Rings
There are two D-rings manufactured into the design of the step-in dog harness, which provide owners with additional security. These are placed on either side of the buckle, which holds the dog harness together. Clipping your leash through both of these adds an extra level of safety, ensuring the harness doesn't come loose and letting your dog escape or causing them to trip.
High-Quality Fabric
The fabric used is light and sturdy, despite the mesh design. With quality stitching, you can also be sure that the Voyager harness won't tear or rip easily. This is ideal if you've got an excitable dog or a dog that likes to pull on its leash. It's also washable – on a delicate wash – so help keep the harness itself clean.
Reflective Bands
Reflective bands are strategically placed around the harness itself, so as to provide additional protection at night. These are placed around the sides of the harness and won't be covered up during normal use, which will help to keep you both seen.
Check our article on the best LED dog harness.
My Pet DOESN'T Need That:
Sadly, every product has its bad points, and it's no different with the Voyager harness. Not surprisingly, a couple of the negatives do come from the design itself. This is mostly as the benefits the mesh brings, also create some hindrances.
Gets Dirty Easily
First and foremost, it will surprise nobody with a precocious dog that things can get pretty messy, pretty quickly. The mesh material is very prone to grabbing dirt and debris as you travel on your walks. The holes themselves do add an extra level of grip, which means the dog harness can become dull and dirty, very quickly – as well as requiring additional cleaning.
Rougher Material
The rougher material of the mesh is strong enough to hold a dog, but some users have noted that it can catch on fur. When this happens, it can cause the fur to be pulled out through friction or simply wear away over time. It could also mean that the skin on your dog becomes inflamed through constant contact and movement.
If this happens, it's worth stopping the use of the dog harness immediately. A tip we would strongly recommend would be to try and get a slightly larger size than recommended by the brand itself. This will help to provide more room for movement, without causing harmful friction.
Sizing Runs Small
As mentioned, being a little too small can cause discomfort for your pup. This, combined with the fact that many users are stating that the sizing runs a little small, means that we would recommend buyers go for a slightly larger size than what is expected. Of course, don't go too large – or you'll end up having a loose harness that your dog can easily escape from!
Read here our ultimate guide on Puppy Harness.
Key Features
Mesh fabric
Sturdy D-rings
Secure fastenings
Step-in design
Who is it for
Generally speaking, a harness in itself has pros and cons. Many people buy a harness for their dog that pulls a lot – but using one can sometimes encourage their pulling, for example. That being said, for dogs who have breathing problems (such as brachycephalic breeds like pugs), a harness can help their breathing, where a collar might sometimes cause problems.
It can also be a great choice for dogs who have neck or eye problems (again, like pugs) as the harness works to evenly distribute pressure across the body. This can save your dog from becoming injured on their walks and provides them with a safe way to enjoy their exercises.
You may also like our latest review of Dog Harnesses for Running.
Build Quality and Durability
Overall, the quality of the Voyager harness is great – and most buyers are very happy with their purchase. In particular, the additional security created by the manufacturer, through the buckle and d-rings allows users to feel confident in their dog's safety.
Similarly, the fact that the harness is easy to clean makes it appealing for dog owners. Being able to pop your harness in the wash without worrying about the stitching coming loose is a big benefit. Especially for those of us with messy pups!
That being said, some buyers have mentioned a roughness to the material which can make it uncomfortable for your dog. For this reason, we would recommend putting the harness through the wash before using it for the first time. This should help to lose the fibers and make the harness a little more comfortable to wear.
Check out Voyager Step-In Air Dog Harness on Chewy.
Comfort, Adjustability & Fit
One of the biggest benefits of a dog harness is the reduction of pressure placed around the dog's neck. This, in turn, reduces pressure on the heart, eyes, and lungs, too as they're not fighting for blood flow. Instead, the harness evenly distributes the weight around the body. Making it more comfortable and safer for many dogs who can sometimes hurt their neck through pulling, in their excitement.
Most dogs find that this fits no problem. That being said, there have been a few concerns regarding fit. The dog harness size chart appears to run a little small, which can make it more difficult for dogs to move in it. Thus, we would recommend using a size higher than the dog harness sizing chart suggests. And don't forget to measure both the chest and neck size, for an accurate fit!
Do be aware that there is some flexibility in the harness itself, but this is limited and the harness can't be considered fully adjustable. Similarly, be advised that the harness will have weight limits on what it can confidently hold. If you have a larger dog, do be sure to check out the weight limit, so as not to risk your dog becoming tangled in a stretched walking harness. To see how it stacks up to the competition, see our article on the best dog harnesses.
Voyager or Not? How Good is for Walking a Dog
The answer to this depends on the dog you have. For smaller breeds and those with breathing or general medical problems, we can recommend purchasing the Voyager dog harness. Especially if the traits are inherent in the breed, such as those with shorter muzzles or those breeds prone to eye problems.
It's incredibly easy to use this harness, with a step-in design working well for the smaller dogs. For larger dogs that get a little excited and won't stay still, this probably isn't the product for your needs. That being said, it does a great job of making set-up quick and easy for those who can pick up their dogs, or those who are fully trained and obedient.
Cleaning is relatively easy with this harness. It can be placed on a delicate wash in the machine, though handwashing is recommended. Unfortunately, this means you will have to wait for that harness to be washed and dried before using it again. If you do use it before it has thoroughly dried (which can take a while the thicker fibers of the nylon), you might notice a damp smell developing. For this reason, we would argue that it could be worth buying two, once you've nailed the size so that you can swap these out while the other is being cleaned.
Other Considerations
We love the different colors available to suit you and your dog's personalities. While this is never essential, it's always nice to have the options available to you. There's also a wide range of different sizes, which makes it easier to choose the closest one for your needs.
How Much Does the Voyager Step-In Dog Harness Cost?
Finally, there's the price, coming in at under $20 across the sites, there's less pressure to worry about getting it right the first time, or the need to buy multiples. Instead, you can try and buy, without breaking the bank!