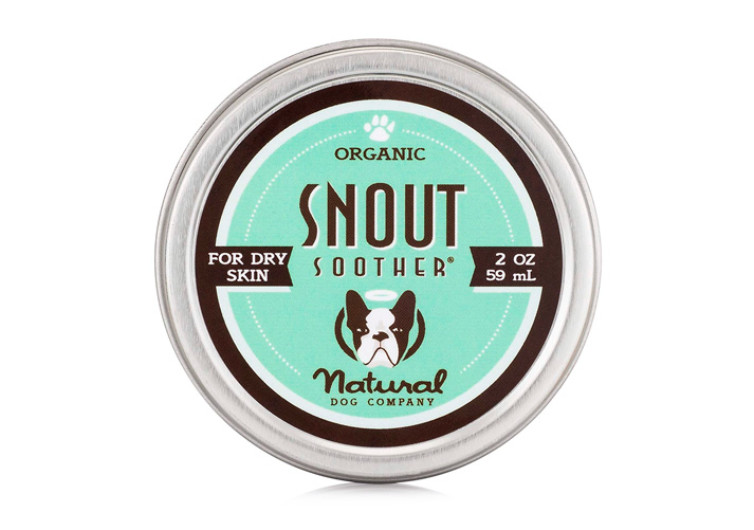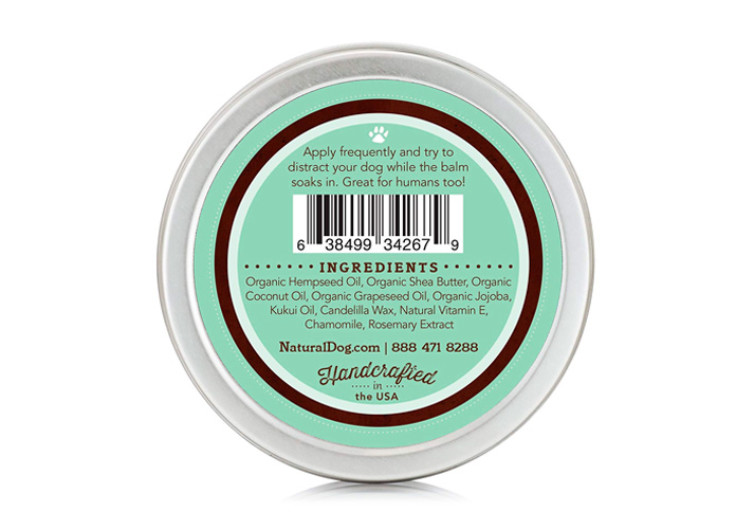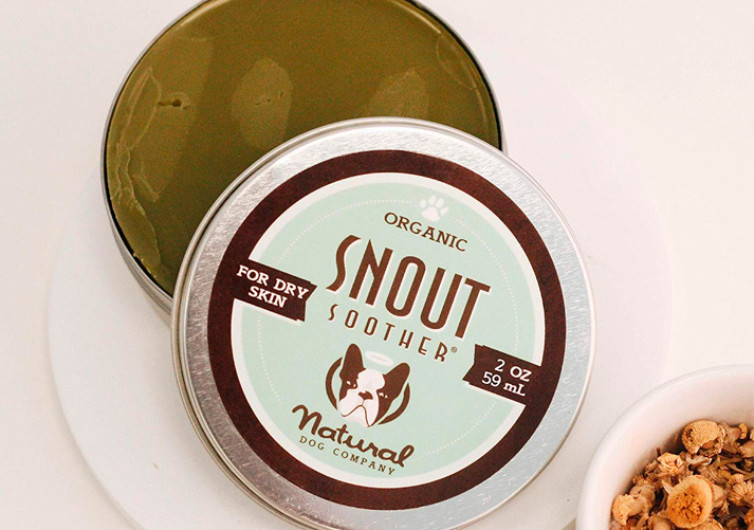 Snout Soother Review
Dry, cracked, or chapped nose in your dog may not only be a sign of aversion to plastic or exposure to warm air during the cold months. It may already be a sign of allergies, sunburn, or even dehydration. While a dog's dry nose can be considered as a manifestation or a sign of a deeper problem, you can always do something to help heal the tissues on its nose, nourish it a bit, and protect it from future drying. While this may only constitute symptomatic treatment, it can still work wonders especially when you're concerned about secondary bacterial or fungal infections occurring because of the break in the skin. And with a product like the Snout Soother, you'll be more than capable of relieving the discomfort and preventing any complication that might arise from such nasal conditions.
The Snout Soother is a nasal balm that is formulated using only carefully selected natural and organic ingredients that have been proven to repair and heal damaged skin tissues. More like a lip balm that's especially formulated for your dog's snout, the Snout Soother is easy to apply and proven by many pet parents to be really effective and safe.
Composed of vegan, all-natural ingredients, the Snout Soother features a bevy of natural essential oils like hempseed oil, coconut oil, grapeseed oil, jojoba, and shea butter to provide nourishment for the keratinized cells of the dog's snout. These oils help restore the integrity of the individual cell walls by providing the necessary structural phospholipid component of the cell wall, filling in the gaps, if you may. The organic ingredients are sourced from credible and reputable farms that employ only the best in modern organic farming practices.
The addition of Kukui Oil helps in the healing of the dried and damaged canine nose while also addressing any signs of inflammation. Studies show that it can also protect against possible secondary infections. Jojoba and vitamin E are known to have antioxidant properties which can help facilitate the faster resolution of damaged tissues while also minimizing the effects of inflammation. Add to this grape seed oil and one can expect anti-inflammatory and antioxidant benefits for your dog, especially its dried-up nose.
Hempseed oil is rich in essential fatty acids especially alpha-linolenic acid and linoleic acid. Its primary indication is in the management of the symptoms of eczema which often shares a lot of its clinical manifestations with dry, chapped, or damaged nasal tissues in dogs. It is ideal for the management of hyperkeratosis which is typically seen in many brachycephalic dog breeds.
Shea butter is known for its ability to moisturize the skin. It is used in many cosmetic products to help nourish the skin and many other tissues. This is further enhanced by the addition of coconut oil. It is this special blend of natural fats that help restore the health and overall functioning of the keratinized skin tissues of the canine nose.
Take a look at our review of the Best Coconut Oil For Dogs.
The Snouth Soother is currently indicated in the management of dried and chapped nose as well as cracked and crusty nasal tissues of dogs. It is also indicated in the prevention of windburn effects while providing adequate protection for your pet against the harmful UV rays of the sun. It also provides adequate nasal protection for dogs that live in areas with extreme weather conditions. While the Snout Soother is designed specifically for canine noses, its unique formulation affords it flexibility in use. It can be used to moisturize, nourish, and protect the skin around the ears, lips, and face of dogs. It is also indicated in the management of the skin symptoms of discoid lupus as well as dry eye syndromes in dogs.
All-natural, vegan ingredients
Nose-friendly organic essential oils
Fragrance-free formulation
Designed specifically to heal, nourish, and moisturize problem canine nasal tissues
For dry, cracked, chapped, and crusty canine nose
Ingredients
Organic hempseed oil
Organic shea butter
Organic coconut oil
Organic grapeseed oil
Organic jojoba
Kukui oil
Candelila wax
Natural vitamin E
Chamomile
Rosemary extract
How Does This Product Work?
The Snout Soother looks like an ordinary balm that one applies onto a dry part of the skin. Reading the label tells you that it is not just any other balm. Its unique blend of vegan, all-natural, and organic ingredients underscores the clinical effectiveness of the formulation in managing a variety of clinical signs associated with dry nose in dogs. It doesn't treat the underlying cause, however. But if you can provide comfort for your pet while preventing complications, then the Snout Soother is still a great product to use on your pet.