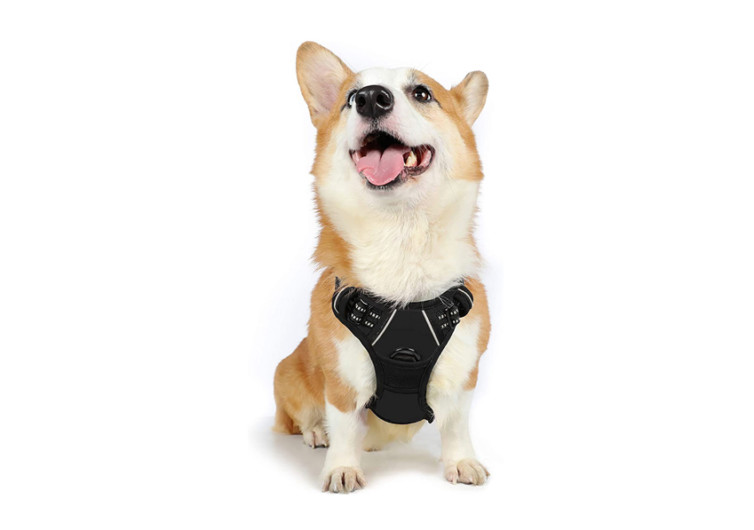 Rabbitgoo Dog Harness (2022) Review
Walking your dog is just part of day-to-day life, but not all dogs are that easy to walk. You'd be surprised how often people say that their dogs will pull so hard out of excitement that they choke themselves, end up walking up on their hind legs, or even pull their owner over if they're strong enough!
The Rabbitgoo Dog Harness is designed to eliminate that exact problem, whilst not affecting the enjoyment that a pup gets from their daily exercise with their best friend.
Using a dog harness like this helps to even out the weight distribution of a dog during their walk so that they're not putting so much pressure on their necks and prevent choking, as well as stopping them from applying so much force to the front of their bodies (resulting in the fabled owner pulling). Because as we all know, pulling is easier done when you can put your whole weight into it.
Take a look at our latest review of Dog Harnesses for Running.
Available for small upto X-large dogs
Available in 10 colors
Mesh build helps with breathability
Full adjustable with 4 way adjustments
Padded cotton cushions for comfort
Multiple options for leash attachment
How Does This Product Work?
The Rabbitgoo harness achieves the job of stopping a dog from pulling particularly well by providing the owner of any particularly troublesome little pup with the option of clipping the leash to the front instead of the back, this will cause the dog to be pulled sideways if they attempt to pull. By causing them to be pulled to the side, they are forced to re-centre their balance, which can't be done whilst they're pulling.
You may also like our guide on LED Dog Harness.
The great thing with this particular harness is that it has a breathable design, so that your pup doesn't overheat, and reflective strips to make them more visible at night.
The only trouble you may encounter with any harness is that some dogs are not particularly fond of the feel of them, but that's nothing that a bit of positive reinforcement training won't help with! And on the flip side, some owners use it for things like fireworks as a comforter, as quite often a dog that struggles with anxiety feels better protected by the feeling of pressure around their bodies (like a big hug!)
If you find yourself wanting to browse the market a bit before making a choice, I wouldn't blame you! So we have a great guide to a few of the best harnesses on the market today.
Check out our latest review of the Best Puppy Harness.