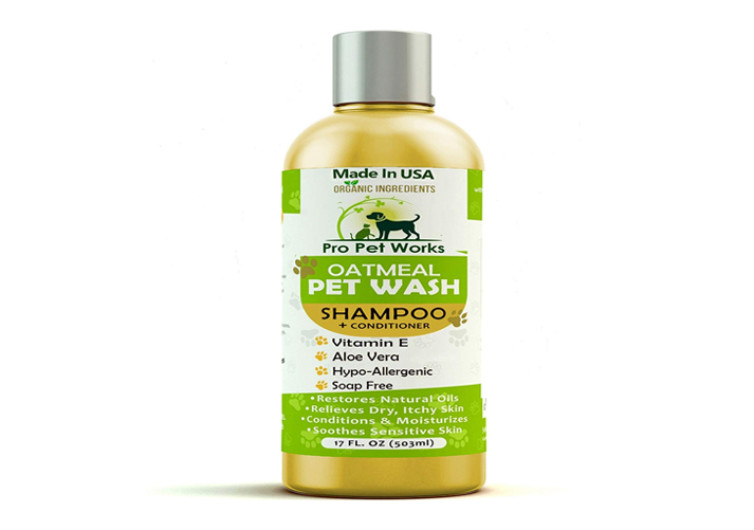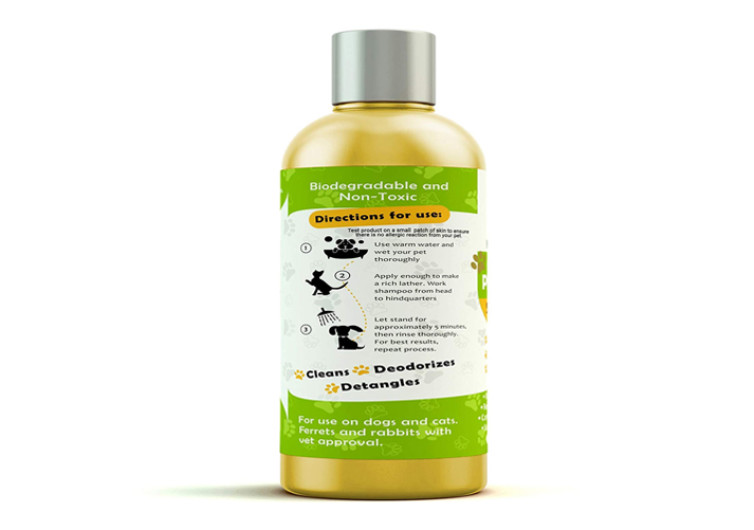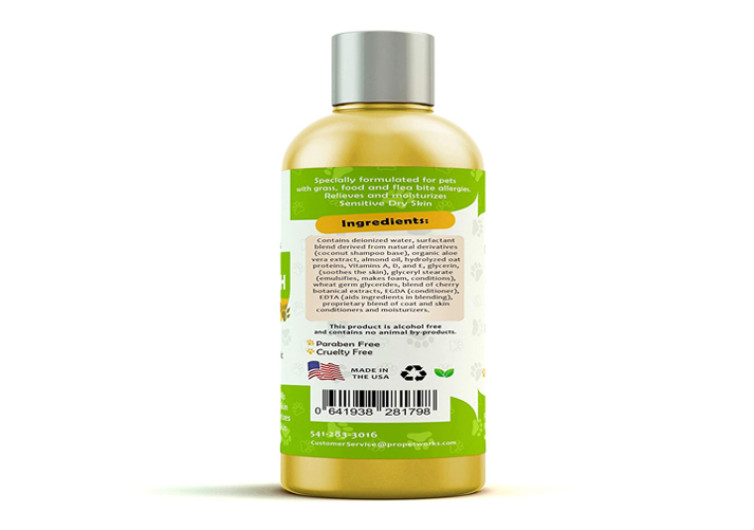 Pro Pet Works All Natural Oatmeal Dog Shampoo
It is important not to bathe a dog too often to help prevent stripping the natural oils from its skin and coat. This can lead to dryness and irritation. If your dog has skin allergies or sensitive skin, then choosing the right shampoo is crucial. You should try the Pro Pet Works All Natural Oatmeal Dog Shampoo. It has the right blend of ingredients that's safe for dogs with sensitive skin.
The Pro Pet Works All Natural Oatmeal Dog Shampoo features a special formula that is safe for dogs. It includes aloe vera, oatmeal, and almond oil that work together to clean, nourish, and health dry and itchy skin in dogs. The unique formulation also ensures deep cleaning, removing irritants from your pet's coat. It also reestablishes the pH balance of the skin, while giving your pet a nicer and cleaner smell.
This dog shampoo includes the vitamins A, E, and D. They apply their antioxidant and antimicrobial properties to help soothe itchy skin in dogs. The Pro Pet Works dog shampoo comes in a sweet cherry almond scent that can keep your pet smelling fresh a lot longer.
The formulation does not contain harmful chemicals like parabens, alcohol, and artificial colors, among others. You can bet it is safe to use on your pet.
You may also like our guides on the Best Dog Shampoo and Best Shampoo for Puppies.
Soap-free and hypoallergenic formulation for pets
Contains aloe vera, almond oils, and oatmeal
Enriched with Vitamins A, D, and E
Contains a blend of natural moisturizers and conditioners
Ingredients
Here are the key ingredients in the Pro Pet Works All Natural Oatmeal Dog Shampoo
Coconut shampoo base
Organic aloe vera extract
Almond oil
Hydrolyzed oat proteins
Vitamin A
Vitamin D
Vitamin E
Blend of skin moisturizers and coat conditioners
How Does This Product Work?
The secret to the Pro Pet Works All Natural Oatmeal Dog Shampoo is in its unique blend of ingredients. With a coconut base that serves as a surfactant, there is no need for synthetic chemicals.
The hydrolyzed oat proteins help soothe dry and itchy skin in pets. The aloe vera extract also provides the same properties, allowing it to complement the ability of oatmeal to soothe irritated skin. The natural cleansers found in oatmeal also help remove dead skin cells. This facilitates the growth of healthy skin cells. Almond oil, on the other hand, protects the dog's skin from damage due to UV radiation. It also helps nourish the skin.
Pro Pet Works also included the vitamins A, D, and E into its formulation. These vitamins further boost the ability of the shampoo to clean, protect, heal, and nourish the skin and coat of dogs. To see how it stacks up to the competition, see our article on medicated dog shampoos.