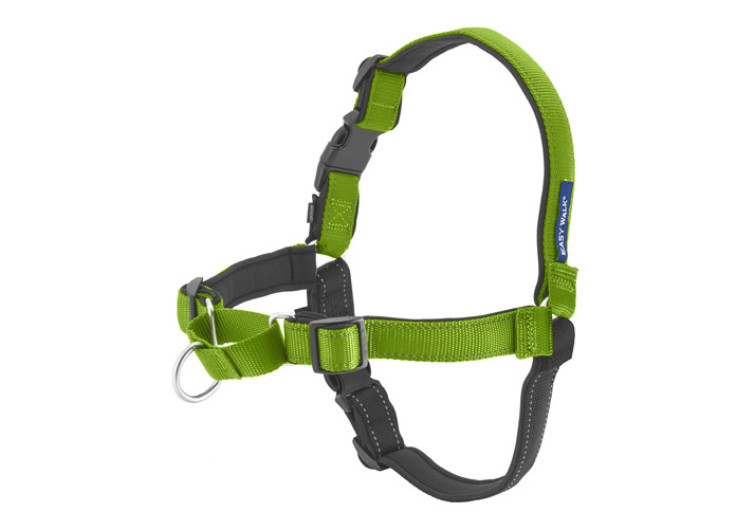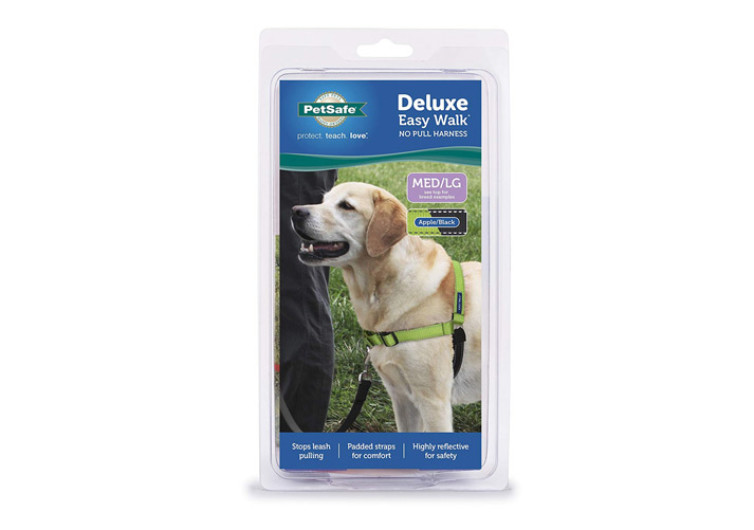 PetSafe Deluxe Easy Walk Harness
Whether it is putting your dog on a round of on-leash training or walking around on busy and crowded city streets, you will need a body harness that will allow you better control of your pooch's movement. While the market can be unforgiving when it comes to giving you excellent options for a dog harness, sometimes you just have to trust your instincts and go with the one that is trusted by more dog owners than any other systems. And for that, let's try to take a look at the Deluxe Easy Walk Harness from PetSafe.
Take a look at our latest review of Dog Leashes.
The Deluxe Easy Walk Harness is designed to be a no-pull system to allow for more casual and definitely safer walks for you and your pet. Backed by a guarantee from one of the leading makers of pet care products, the Easy Walk comes with 4 adjustment points to allow for a more custom fit on your pooch. The leash attachment is also positioned not on top along the back of your dog but rather up front. The straps are also positioned lower around the dog's chest area instead of the usual neckline in other systems.
One of the most unique features of the Easy Walk is the placement of its leash attachment. This is placed right in front instead of the more conventional top or back placement. The advantage of this front-located leash attachment is fairly obvious. Your pooch will be staying right on your heels where you want it to stay. Conventional leash attachments allow dogs to pull on their leash. This is reduced if not eliminated by the Easy Walk.
Dog-friendly chest straps
Most straps of other dog harnesses wrap around the throat region of the dog. If it pulls on its leash there is a strong likelihood that it will choke or perhaps even hurt itself. Since the Easy Walk comes with straps that comfortably rest on the dog's belly and chest, it becomes a lot safer for your pet.
While you are still required to take the accurate measurements of your dog's chest width and circumference, it is still thoughtful of PetSafe to provide 4 adjustment points to make for a more comfortable fit for your pooch.
Walking your dog should be a very pleasant experience for both of you. With the Deluxe Easy Walk Harness, enjoying more relaxed, more comfortable, and safer walks with your pooch is a certainty.