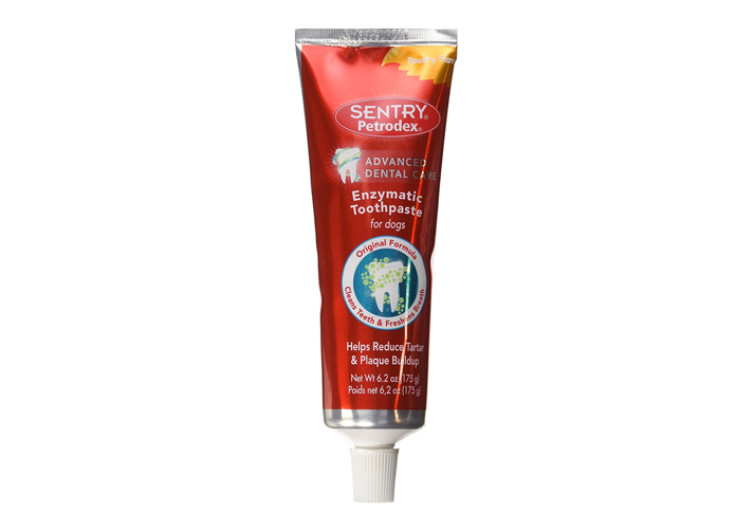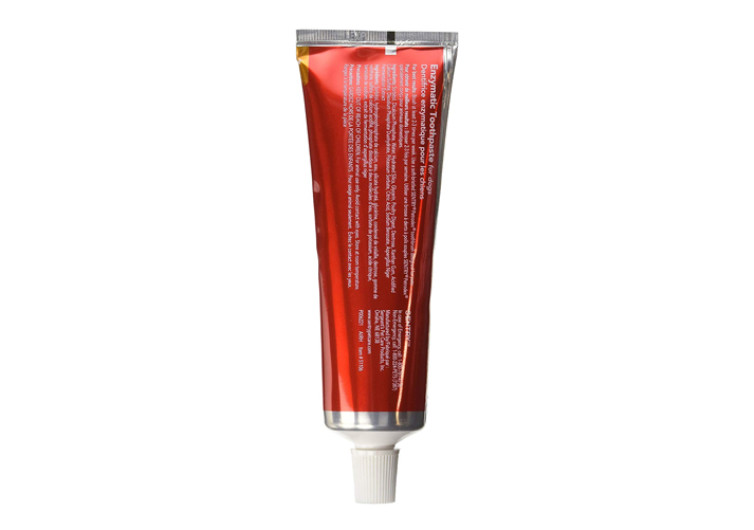 Petrodex Enzymatic Toothpaste for Dogs
Brushing your dog's teeth is part of its daily hygiene. Brushing helps maintain a dog's optimum state of oral and dental health while preventing dental problems. When brushing a dog's teeth, it is important to use the right toothpaste. A good number of pet parents use Petrodex Enzymatic Toothpaste for Dogs.
The Petrodex Enzymatic Toothpaste for Dogs is a canine oral hygiene product with a special formulation. This toothpaste features Aspergillus niger fermentation extract that's known for the production of many useful enzymes. These enzymes eat away at the bacteria and other microorganisms that may be present in the dog's teeth and gums.
The same enzyme system gives the Petrodex is ability to clean teeth. It promotes the breakdown of plaque and tartar, robbing microorganisms of their protective shield. The elimination of these germs can promote a fresher breath.
In addition to the enzyme system, Petrodex also comes with a delicious flavor that many dogs love. Unfortunately, there are no other flavors to choose from. This can limit the usefulness of the toothpaste as some dogs may not like the taste of poultry.
One good thing about the Petrodex is that it does not contain any harsh chemical that can upset the dog's stomach. This is one of the most important considerations when choosing a toothpaste for your dog. Pets do not know how to spit the foamy residue of the toothpaste in their mouths. As such, they tend to swallow it. If it contains harmful ingredients, then there is a possibility of upsetting the dog's stomach. Petrodex is safe so there is no danger of stomach upset in the dog.
Contains enzymes from Aspergillus niger fermentation extract
Does not contain harmful ingredients
Poultry flavor
Easy to squeeze tube
Ingredients
Aspergillus niger fermentation extract
Water
Sorbitol
Dicalcium phosphate
Hydrated silica
Dextrose
Poultry digest
Glycerin
Disodium phosphate
Xanthan gum
Potassium sorbate
Acidified calcium sulfate
Citric acid
Disodium phosphate duohydrate
Sodium benzoate
How Does This Product Work?
The core ingredient of Petrodex is Aspergillus niger. Pharmaceutical companies and other industries use this fungal species in the production of enzymes. These enzymes give the Petrodex its remarkable ability to fight plaque buildup. Enzymes hasten the breakdown of the biofilm plaque that microorganisms create on the surface of the teeth. The breakdown of plaque exposes the germs hiding underneath the plaque. This makes them vulnerable to the enzymatic action of the dog toothpaste.
When used as directed, Petrodex can reduce the buildup of tartar. This is a tougher version of plaque, which makes it more difficult to remove by ordinary tooth brushing. The enzymes in Petrodex can also cause the deterioration of tartar, allowing you to remove it with ease.
The Petrodex Enzymatic Toothpaste for Dogs is a safe and effective oral hygiene product. It can prevent tartar buildup and promote healthier teeth and gums for dogs.