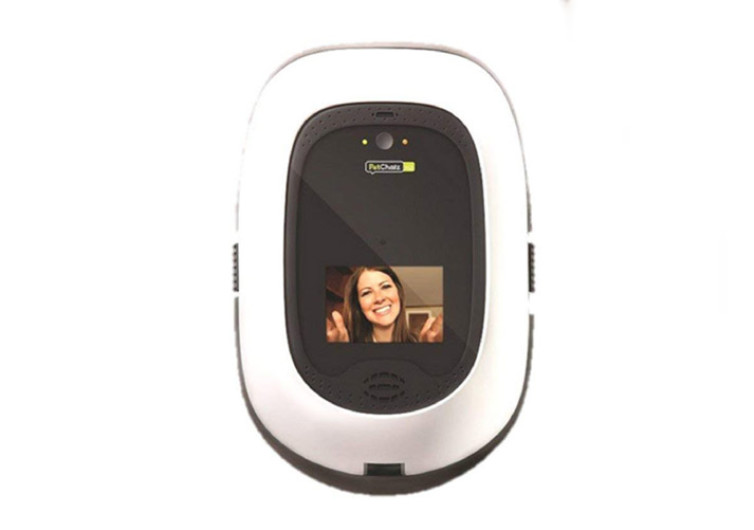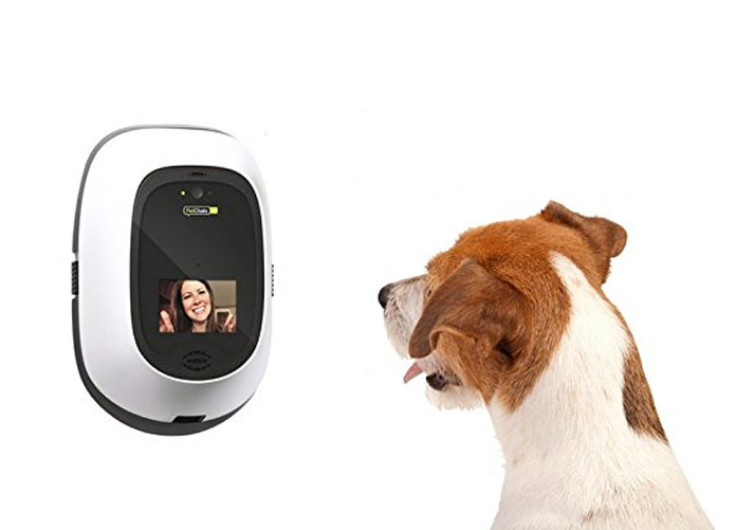 PetChatz Review
One of the most heartbreaking moments for any individual who loves his or her dog is when they have to leave home for work or go on a rather extended travel that their pets will have to be left at home. While you can always hire a dog nanny to take care of your pooch while you're away, there is now a much more efficient and more personalized, albeit fully digital way of staying connected with your beloved pooch. This is PetChatz and this is what we are going to talk about today.
PetChatz is one of those revolutionary gadgets that have spurred from the continuing development of smart home camera systems. The idea is heavily grounded in home security and the use of today's internet technology to communicate with a device from anywhere around the world as long as you've got an internet connection.
The baby world was one of the first to modify home camera security systems as a means of monitoring babies and young children while mommy and daddy are away. The point is that if the system works in monitoring very young kids, it should also work with dogs.
This is the fundamental principle of PetChatz. It's a unique system that integrates a home security system designed for dogs complete with a high-resolution video camera, a treat dispensing mechanism, a scent-spraying system, and a two-way communications system. It is also embedded with advance motion and sound detection system and can stream on DOGTV.
Take a look at our latest review of the Best Dog Camera.
How Does This Product Work?
You simply cannot imagine the joy in the eyes of your pet once they see and hear you talk from a screen. Best of all, you can actually respond to their barks and other behavioral cues so you can tell them just how much you love them. The 2-way video and audio capabilities of the PetChatz system is so amazing that many dog owners consider it the doggie version of Skype and other similar video chat applications. It's the social media platform for dogs and their human masters.
Treat dispensing and aromatherapy mechanism
How do you show your love for your dog? Well, they may be happy to see you and hear your voice, but they'd be much happier if you can also give them a treat as well as provide them with a scent that they love and that they can associate with you. You can do all of these things with the PetChatz since it comes with a unique aromatherapy dispenser that helps them feel calmer and more relaxed. And to show your care for them, giving them their favorite treat should do the trick.
You may also like our review of Dog Treats.
DOGTV streaming capability 
With parallelism to BabyTV, DogTV is a digital TV channel that features programs that have been designed specifically for dogs. These dog-friendly programs have been proven to provide the right company for pooches that are left alone at home. The service runs 24/7 so your dog will have all the time in the world to watch its favorite dog TV shows so it will never feel bored ever again. And if in case your pet falls asleep while watching TV, you can monitor this through the PetChatz system and turn off the DogTV streaming from your smartphone, tablet, or even desktop computer.
Motion and sound detection
If you have a rather skittish pooch that is really afraid of thunderstorms, then PetChatz will be a great help. It is embedded with highly advanced motion and sound detection sensors so that you will be instantly alerted to what is going on inside your home. If there are unwanted guests, you'd know that, too. This essentially puts you on top of the situation.
PawCall pet call technology 
This is an optional feature in PetChatz. PawCall is a nifty paw-shaped device that your pet can actually learn to press to 'call' you. Of course, you will first have to train your pooch on how to use PawCall. Not to worry though as the PetChatz system has already simplified the process of training your pooch in using this wonderful technology.
Cross-platform compatibility 
Unlike other systems that are only compatible with either iOS or Android platforms, PetChatz has an app designed specifically for both mobile platforms. At least, if you have multiple devices that run on different operating systems, you can download and install the right app for each platform.
In a word, PetChatz is revolutionary. But don't just take our word for it. You really have to experience the joys of watching and hearing your pet jump with glee from the other side of the world to really appreciate what PetChatz is all about.