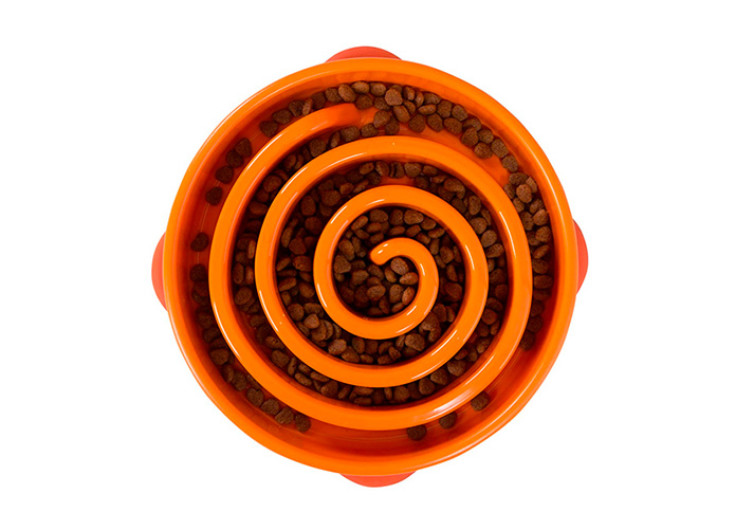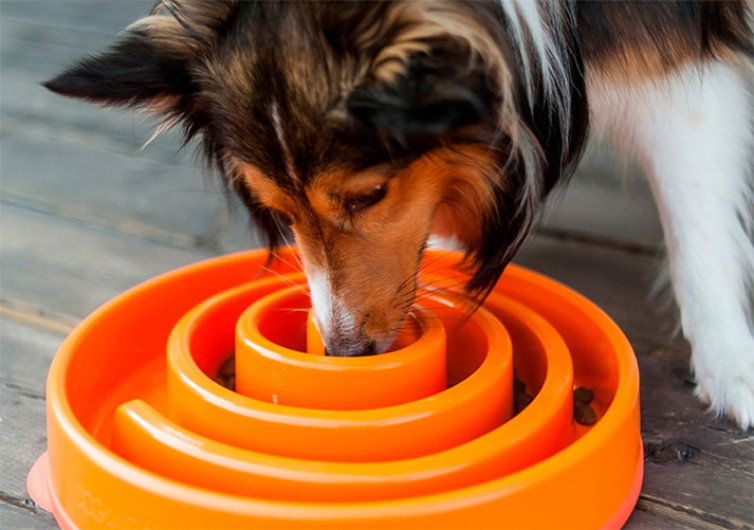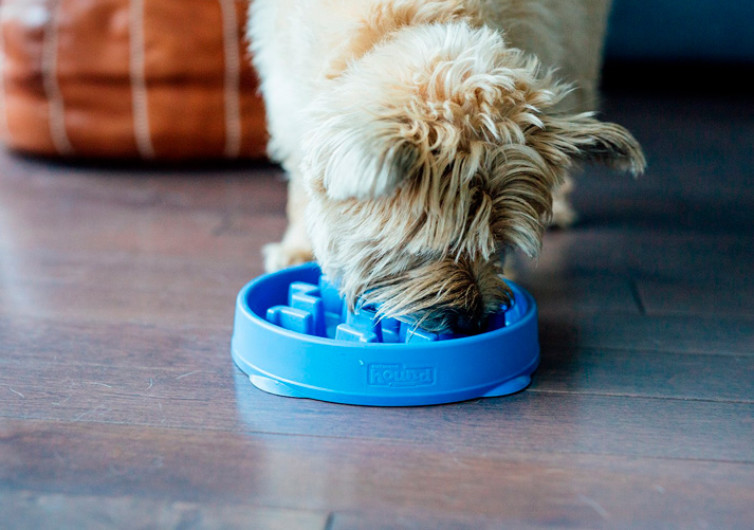 Outward Hound Fun Feeder
[vc_row][vc_column][/vc_column][/vc_row][vc_row][vc_column][/vc_column][/vc_row]
Deep-chested breeds of dogs as well as certain other dogs are especially prone to bloating. This is especially true if they feast on their meals like it's their last. Obesity is another problem that pet parents have to be concerned about. Pet nutritionists and veterinarians recommend helping dogs eat slower to allow the more efficient and more complete digestion of food particles in their stomachs and small intestines. This helps address both canine obesity and bloating. One of the most interesting dog food bowls you can ever use is the Outward Hound SloBowl Fun Feeder.
• Meal-lengthening mazes and ridges
• Made of food-grade, pet-safe, durable materials
• Dishwasher-safe, easy to clean slow bowl feeder
• Phthalate-, BPA-, PVC-, and lead- free construction
• Non-slip, spill-proof rubberized base
• Available in 3 colors and designs and 3 sizes
How Does This Product Work?
Available in 3 different colorful designs and patterns and in 3 different sizes to cater to different breeds of dogs, the Outward Hound SloBowl Fun Feeder effectively slows down meal consumption by up to 10 times. This allows your dog to fully digest its meal, eliminating the presence of undigested food which can lead to bloating and other digestive issues.
You may also like our article on the best slow feeder dog bowls.
Made of safe materials, the SloBowl is designed in a variety of styles from ridges to mazes allowing your dog to work for its food. Unlike open bowls, the SloBowl comes with channels or grooves upon which food can be distributed. Your dog will have to maneuver its head and tongue just to retrieve its food. This will lengthen then the amount of time it finishes its meal.
Moreover, since mazes and ridges actually take up the center of the bowl, this also reduces the amount of food that is placed on the bowl. This makes SloBowl a great option for pets that require portion control as one of the management techniques for addressing obesity in dogs. The longer your dog eats plus the fewer the calories it eats can help reduce the incidence of obesity.
Outward Hound's SloBowl Fun Feeders are ideal for dogs with weight and digestive issues. These food bowls are also great for engaging your puppies and adult dogs, giving them something to work on while eating. It's safe and so easy to maintain, too. And with more than a million pet parents already enjoying what the SloBowl is doing for their pets, it makes perfect sense if you start considering one for your hound, too.