Otomax is an antibacterial drug intended for the treatment of canine outer ear infection. It has three main active ingredients, namely Clotrimazole, Gentamicin, and Betamethasone which result in a powerful antifungal, anti-inflammatory, and antibacterial activity that fights either an acute or chronic ear infection among dogs. Its solution consistency is designed for easier administration to dogs. Approved by the FDA, Otomax is available only by prescription and solely intended for canine treatments.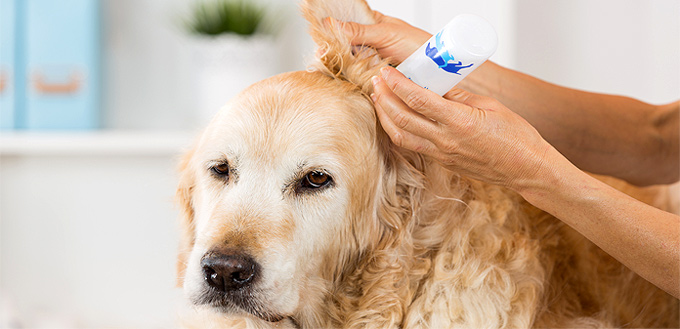 Description
Otomax has the following generic names: USP Clotrimazole, USP Betamethasone Valerate, and USP Gentamicin Sulfate. The product comes in different tube sizes, i.e., 30 gm, 15 gm, and 7.5 gm. Each gram of Otomax ointment contains gentamicin sulfate which corresponds to 3 mg gentamicin base. One gram also contains bethamethasone valerate which is equal to 10 mg clotrimazole and 1 mg bethamethasone. The combination is set in a mineral oil-based system that has a plasticized hydrocarbon gel. Component efficacy research has affirmed the compatibility and additive effects of every component.
Indications
Otomax has a combination of corticosteroid, antifungal, and antimicrobial properties that have proven effects in treating chronic and acute otitis externa, a condition often characterized by an inflammation of the dog's ear canal. The infection is caused by yeast (i.e., Malassezia pachydermatis) and/or bacteria susceptible to gentamicin. The effectiveness of the treatment has been confirmed by clinical studies. Particularly, Otomax has resulted in decreased redness, odor, swelling, soreness, and pain. It has, therefore, exhibited a powerful antibacterial effect.
Contraindication
Each component is known to have adverse effects. Any reaction due to hypersensitivity to any component should lead to outright cessation of treatment and immediate consultation with the veterinarian. The use of other drugs that can result in ototoxicity should likewise be refrained and consulted with the experts.
Application and Dosage
Available by prescription only, Otomax should be used precisely as instructed by the veterinarian. Dogs weighing less than 30 lbs should take the usual dose of 4 drops into the ear canal twice a day. For those weighing above 30 lbs, 8 drops are required twice a day. Factors such as existing medical condition, allergies, and infection severity, can affect the administration of medicine. Thus, it is recommended to consult with a veterinarian with regard to the frequency of application and duration of the therapy. No antibacterial treatment should be administered in less than 7 consecutive days. However, treatment beyond 7 days may delay the healing process.
For general application, shake the medicine well before use. The affected area of the external ear must be thoroughly cleaned and dried prior to application. For safe and effective cleaning, the use of commercially available cleansing solutions specially formulated for dogs is recommended. Hair should be clipped or trimmed before treatment. Otomax should be administered to dogs with intact eardrums. Ruptured tympanic membranes may lead to the transmission of infection into the middle ear and vestibular and cochlear damage, especially when the contact is prolonged.
Related Post: Best Dog Ear Cleaners
In the event of a missed dose, administer the medicine upon recall. However, if the time interval between the missed dose and the next dose is relatively short, follow the regular schedule and avoid taking a double dose. Complications arising from an overdose of this particular medication are least likely to occur if the prescribed schedule is followed.
Caution
Medication without expert consultation is dangerous for dogs. Otomax, when used with other products, may result in negative and potentially damaging drug interaction effects. Complete and honest disclosure of your dog's condition and other medications is therefore required.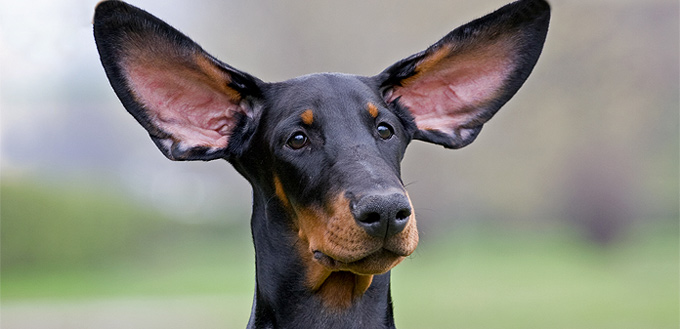 Otomax is not applicable for pregnant or lactating dogs, those with pierced or perforated eardrums, or those afflicted with a fungal or viral infection. Drugs, such as oral or topical antibiotic, corticosteroid, or antifungal medicines, may alter the effects of the medication and result in an unprecedented condition.
Corticosteroids given to pregnant dogs have led to congenital abnormalities of the offspring, including cleft palate, anasarca, and leg and hand deformity. Oral and parenteral administration of the medication can possibly result in premature childbirth or worse, stillbirth. To avoid complications, seek first the veterinarian's recommendation before administering any other drug.
Avoid ingestion of the preparation as ingested corticosteroid often leads to systemic reactions. Adrenocorticoid overintake also has adverse effects such as potassium loss, sodium and fluid retention, increased weight, excessive liquid intake, frequent urination, and immunosuppression.
Storage
Complications arising from product mishandling are prevented by proper storage. Store product at room temperature and away from heat and moisture. Remember to keep the drug out of children's reach.
Side effects
The use of Otomax is proven safe under proper dosage. Otomax, however, contains active ingredients which can have harmful effects on dogs.
Gentamicin can lead to reversible or irreversible kidney and ear toxicity when applied to skin with a wider surface coverage (e.g., large exposed skin, burns, and wounds) and when the therapy lasts for a prolonged period. Any signs of dizziness, partial hearing loss, or slant inclination of the head should be reported to the veterinarian immediately. Discontinue the medication immediately and flush out the ear canal with a non-ototoxic solution.
Betamethasone can result in severe weight loss, excessive thirst, polydipsia, anorexia, and enzyme escalations (e.g., SGPT and SAP). Diarrhoea (with the presence of blood) and vomiting can likewise occur in dogs. Prolonged steroid treatment exposes the dog to the risk of Cushing's syndrome.
Side effects are not restricted to dogs. Clotrimazole is known to sometimes cause skin irritation in humans. Report to the veterinarian if any of the following is experienced: blisters, peeling, stinging sensation, redness, patching of skin, fluid retention, hives, and itching.
Other unusual effects experienced by the human dog owners and the dogs themselves should be reported immediately to the physician or veterinarian. Likewise, if dogs fail to respond to treatments and experience an increased growth of non-susceptible microorganisms, discontinue the treatment and seek expert recommendation for the appropriate medication.
Veterinarian Consultation
Apart from the side effects, veterinarian consultation is needed for an accurate identification of the infection-causing pathogen or microorganism by means of a culture or smear test. Furthermore, it is important to determine the susceptibility of the pathogens to antibiotics.