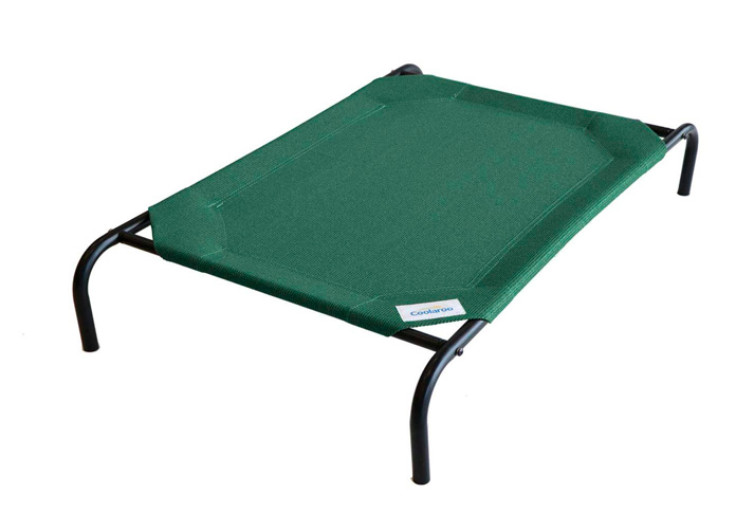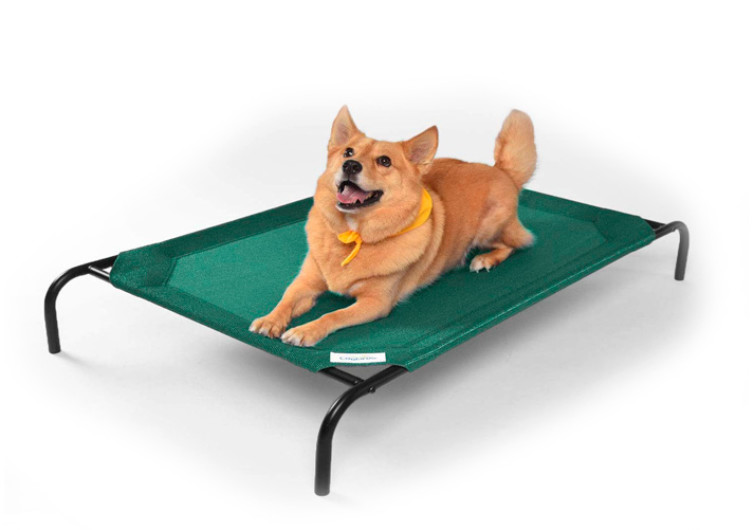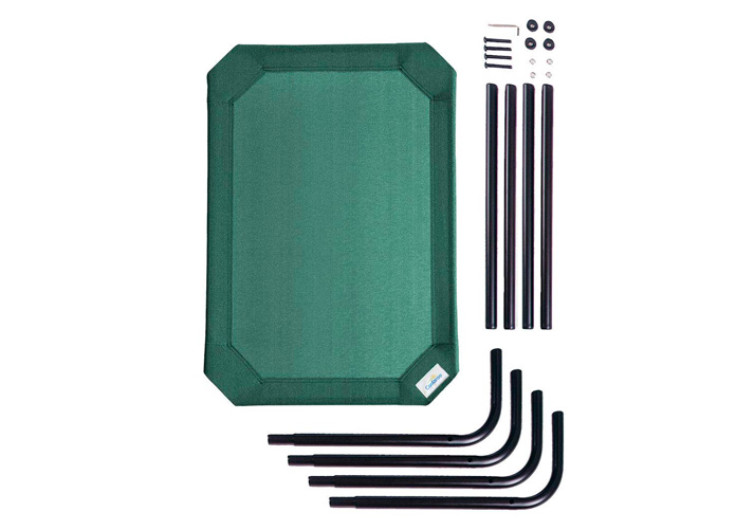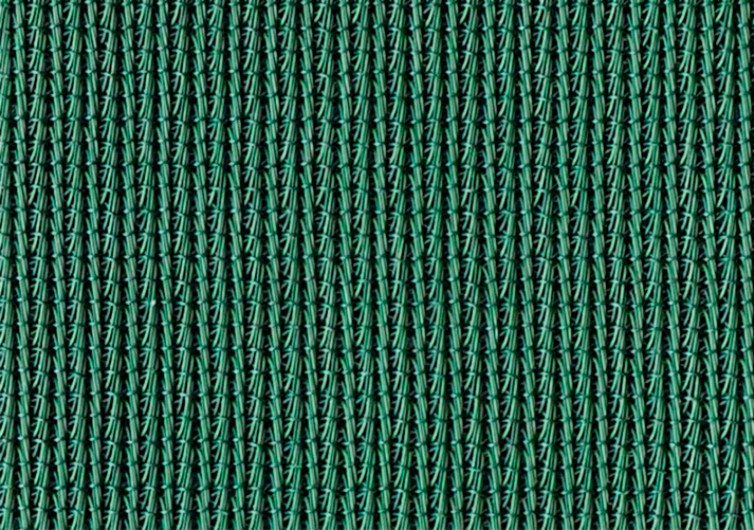 The Original Elevated Pet Bed by Coolaroo
There are pet owners who prefer elevated dog beds over other types of mattress for pets. These offer versatility, comfort, and ease of cleaning that pet parents want. One of the best-selling elevated dog beds in the market is the Coolaroo Original.
You may also like our guide on Raised Dog Beds.
The Original Elevated Pet Bed from Coolaroo is a very simple pet bed that serves a number of functions. It looks like a miniature bunk bed that the manufacturer designed for pet dogs. It has a simple steel frame with four legs that support the sleeping surface.
The design of the Original raises the sleeping surface to about 7 inches from the floor. This is high enough to protect dogs from getting infested with mites, fleas, and other ectoparasites. The elevated dog bed can also provide better comfort for the pet. The sleeping surface features a breathable high-density polyethylene fabric. This helps promote better air circulation. It helps cool your dog in hot days. It can also provide better comfort for the dog on cold days. It does not have to sleep on the cold, damp floor.
The construction of the sleeping surface also gives the Original Elevated Pet Bed chew-proof characteristics. There is no trailing edge on the corners of the pet bed that dogs can snag and chew. Plus, the fabric itself is something that dogs do not like to chew on.
The pet bed comes with a simple steel frame. Coolaroo gave it a powder finish to make it more elegant. At the same time, it helps provide a slippery surface for insects to crawl on. It is quite a shame that the maximum weight capacity of the pet bed is only 100 lbs. Large and giant breeds may not be able to use the bed.
Take a look at our review of Orthopedic Dog Beds.
The sleeping surface does not have any foam. This makes it a lot easier to wash and clean. However, it may not be appropriate for dogs that have severe joint problems. It may work for those with mild to moderate arthritis. The sleeping surface is flexible enough to accommodate the weight of the dog without applying unnecessary pressure on its joints.
One has to keep in mind that the Coolaroo pet bed is not ideal for dogs with serious mobility issues. The height of the bed can make it difficult for older and arthritic dogs to hop on and off. Other than that, the Coolaroo Original Elevated Pet Bed should be a wonderful choice for any dog weighing less than 100 pounds.
Check out our article on the Best Heated Dog Beds.
7-inch high dog bed
Large bed comes with 9 square feet of sleeping surface
Sleeping surface made of high-density polyethylene
Resistant to fleas, mold, mildew, and mites
Powder-coated steel frame