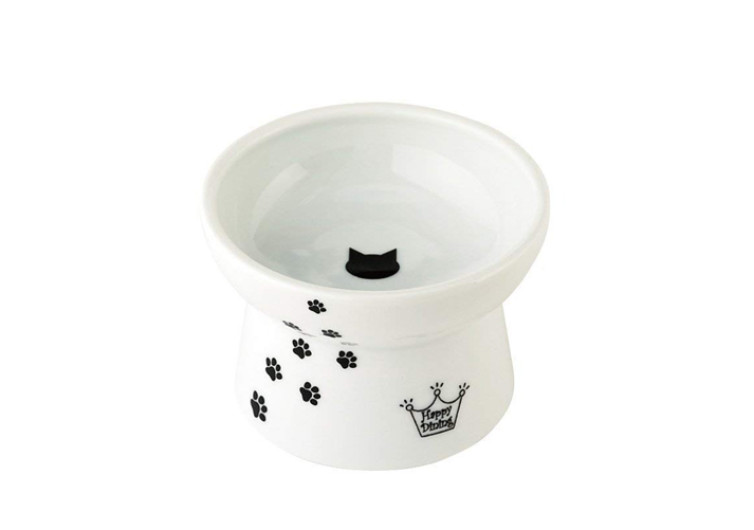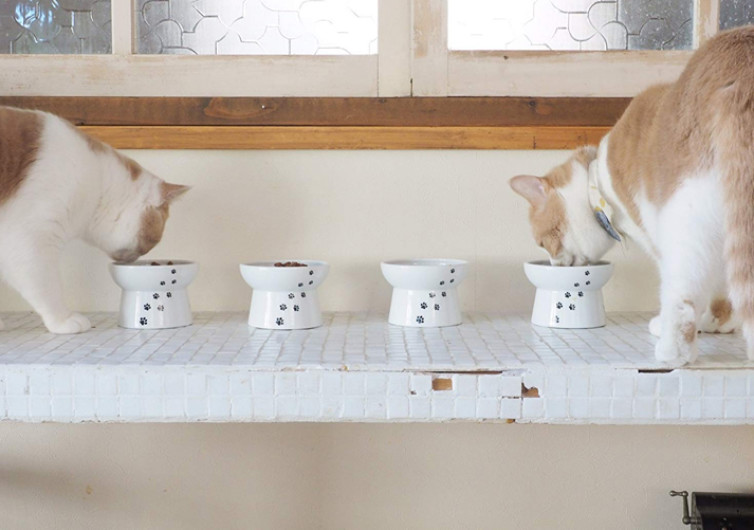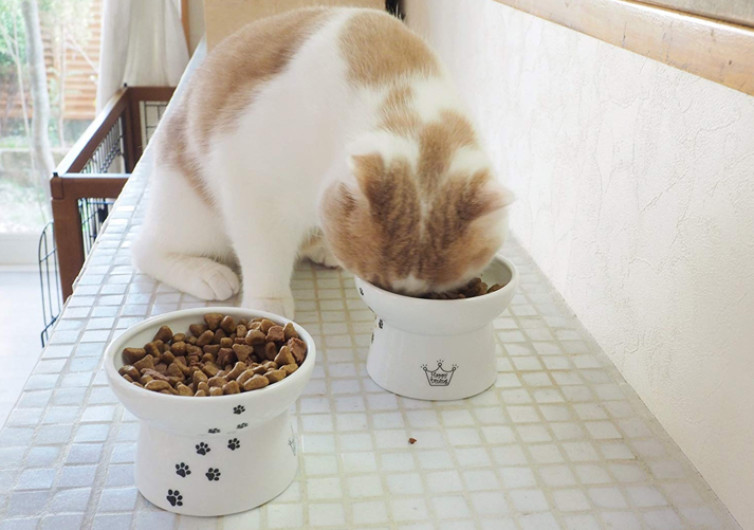 Necoichi Raised Cat Food Bowl
Ensuring the optimum nutrition of cats is crucial to their health. While choosing the right cat food is important, it is also crucial to use the right food bowl. The problem with conventional cat food bowls is that they put the food a lot closer to the floor. This puts the cat's stomach higher than its mouth. This can lead to the regurgitation or the backflow of stomach contents. A good solution will be to use Necoichi's Raised Cat Food Bowl.
The Necoichi Raised Cat Food Bowl looks like an ordinary food bowl. The only difference is that it has a wide base that raises the food bowl a few inches from the floor. The design prevents the cat from having to hunch lower than necessary. This puts its mouth in level with its stomach.
This cat food bowl comes with a few innovations other than its raised design. First, the center of the bowl comes in a concave shape. Cat food will slide towards the center of the bowl. Conventional cat food bowls have a flat bottom. This makes their food go towards the edges of the bowl. The cat will have to move around its bowl to finish its meal. Necoichi addresses this issue by lowering the center of the bowl. Everything slides towards the center. However, wet cat food can still stick to the sides of the bowl.
The other innovation is a subtle inner lip that surrounds the upper rim of the Necoichi. This design element keeps food and water in the bowl. Unfortunately, there are pet parents who say that the design does not work. There are, however, more pet owners who think of the design as ingenious.
You may also like our ultimate guide on Water Bowl for Cats.
The Necoichi Raised Cat Food Bowl is made of durable porcelain. It is safe to put in either a dishwasher or microwave. The manufacturing process does not make use of cadmium and lead. They also meet the strict standards of both the FDA and European regulatory organizations. It also has a simple design that should complement your home.
Made of non-absorbent, durable porcelain
Microwave- and dishwasher-safe
Concave feeding bowl bottom
Subtle inner lip design
How Does This Product Work?
The elevated design of the Necoichi Cat Food Bowl relieves the stress from the cat's cervical spine as it eats its food. This puts its mouth almost at the same level as its stomach. Such an alignment can help prevent the backflow of stomach contents. The bowl also comes with a concave bottom, instead of the traditional flat bottom design of pet food bowls. This puts the cat food well into the center of the bowl and not on the edges. There is a subtle lip surrounding the rim of the Necoichi, too. This prevents food from spilling.