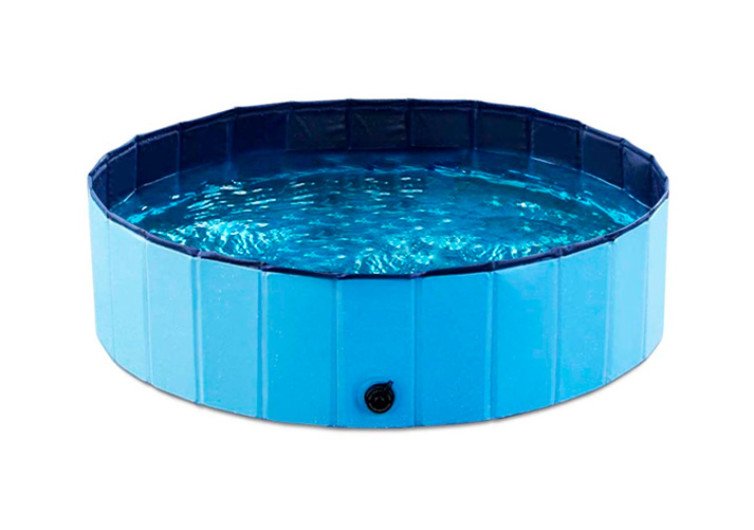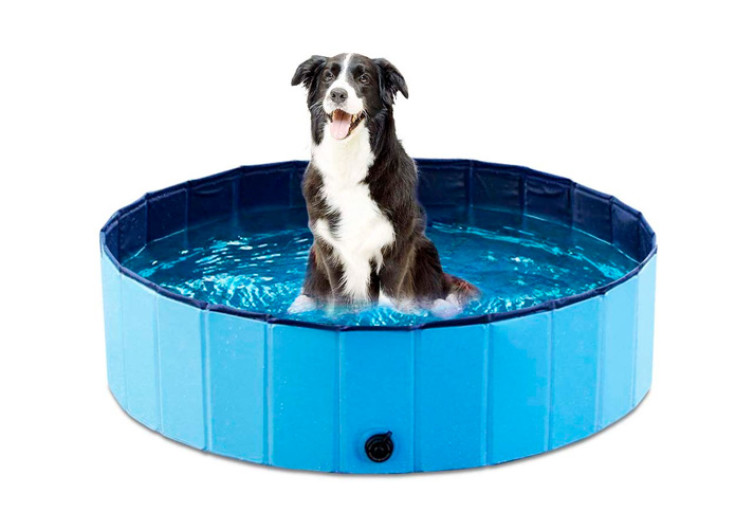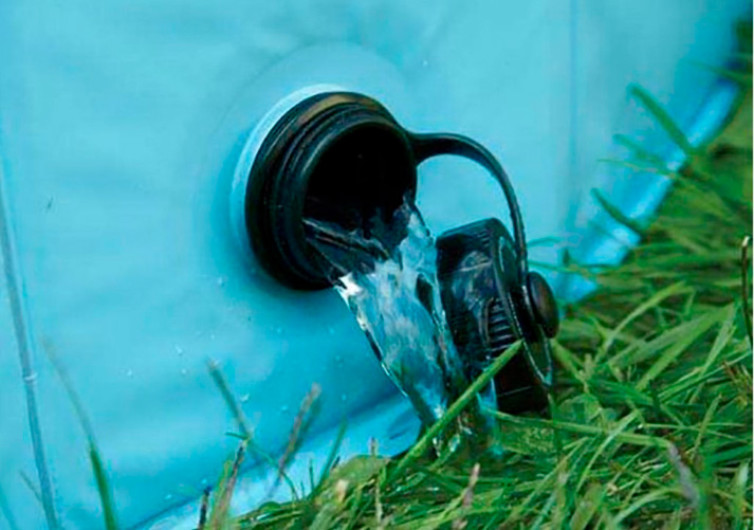 Jasonwell Foldable Dog Pool
There are breeds of dog that love playing in the water. And while not all dogs have a knack for water, they all need to take a bath. This is where a portable dog pool can be very useful. There are many dog pools on the market. However, they require inflation using a motorized or a hand-action pump. A better solution is to use the Jasonwell Foldable Dog Pool. It is easy to set up and will have your dog frolicking in the water in no time.
The Jasonwell Foldable Dog Pool is a good alternative to conventional dog pools. It does not require any form of air inflation. The side panels come with an accordion type design. Individual panels are connected to one another by the heavy-duty PVC material that covers the pool.
Jasonwell used thick, high-density fiberboards in the construction of the side panels. The bottom of the pool also features a thick, nonslip material. The edges of the pool come wrapped in thick PVC to help prevent punctures and unnecessary wear.
While the Jasonwell pool is meant for dogs, it has other applications as well. One can use it as a ball pool for children to play in. Fill it up with high-quality sand and the Jasonwell becomes a worthy sandbox for kids. It can also serve as a kiddie pool and a bathing station for dogs.
The Jasonwell dog pool is also lightweight. The small size weighs only about 5.05 lbs. When folded, it is about the size of a ream of A4 typewriting paper.
The Jasonwell Foldable Dog Pool is perfect for pet owners who hate having to inflate a swimming pool for their dogs. It is portable, too, allowing you to bring it anywhere.
Accordion-type individual side panels
Side panels made of high-density fiberboard
Heavy-duty PVC material
Slip-resistant bottom
Drain plug near bottom of the pool