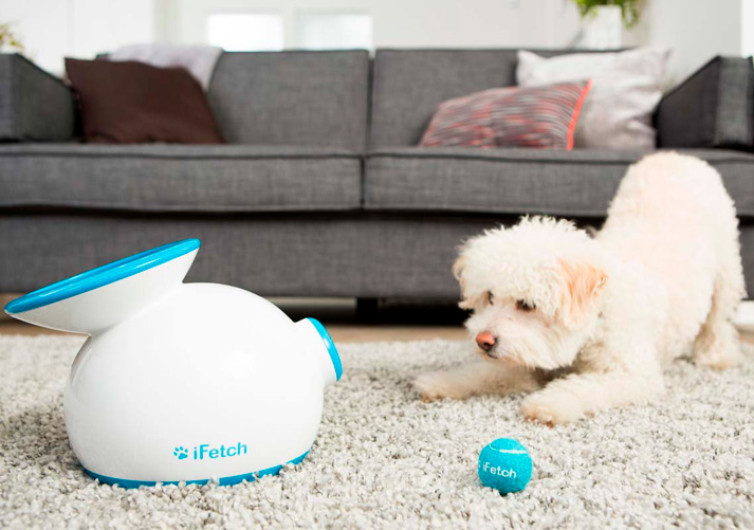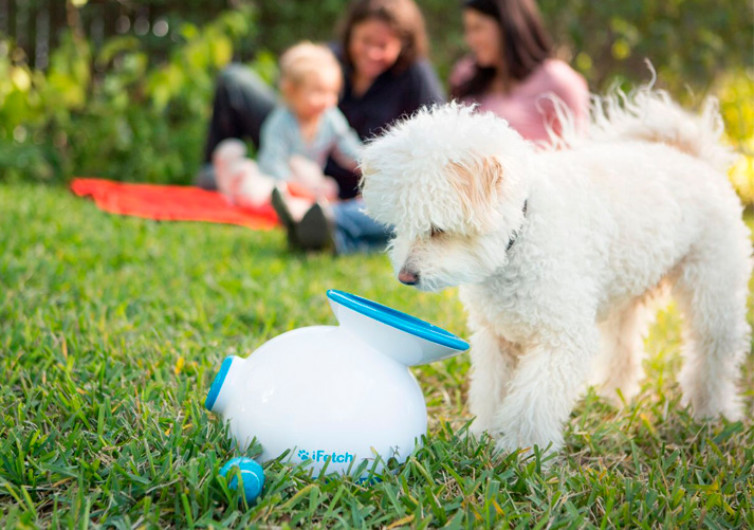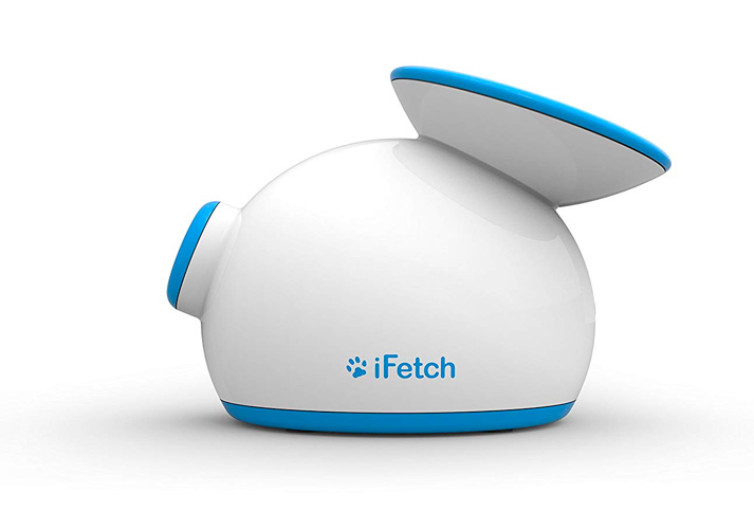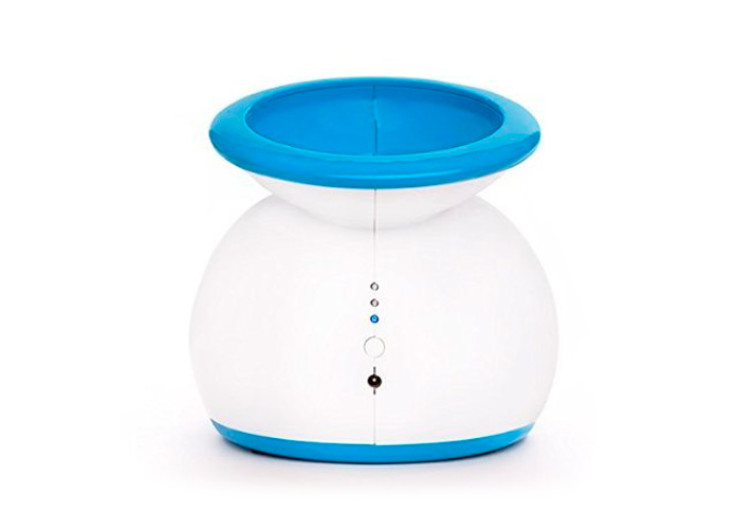 iFetch Interactive Ball Launchers for Dogs
The iFetch is a smart device that allows you to play a game of fetch with your pet dog without even trying to. It is a neat gadget that can become a dog's favorite plaything. The iFetch comes with a durable construction and a thoughtful design to empower pet parents to provide long-lasting activities for their dogs.
This interactive ball launcher looks quite similar to the baseball or tennis ball launch systems in professional courts. The only difference, of course, is that the iFetch is smaller and built for the modern pet.
The design means you can sit back and watch your dog enjoy a game of fetch by itself. It will run across the yard to fetch the balls. It will then run back to the device and drop the tennis ball into the slot. The device runs on full automatic. This means, once your dog drops the balls, there are a few seconds before it starts shooting the ball. Maybe iFetch needs to redesign its gadget to include a remote control, however.
You may also like our latest review of the Best Automatic Fetch Machines.
How Does This Product Work?
There are two important ports on the iFetch. One is the ball receptacle that accepts three 1.6-inch diameter mini tennis balls. The other one is the "muzzle" through which the tennis balls get thrown or ejected. The good thing with the ball receptacle is that it is extra-wide, looking more like a funnel. You can train your pet to go fetch its tennis ball and drop it right in the receptacle.
As for the distance of the ball throw, the iFetch has three distance settings. The nearest is at 10 feet, which is ideal for indoor playtime. There's also a 20-foot throwing distance as well as a maximum of 30 feet. It is not as far as you would throw yourself, but the fact that the device does the throwing for you is already a big plus in itself.
There is one minor hiccup in the iFetch, though. The mini tennis balls do not stand a chance against certain dogs that have a knack for chewing things. It is not as durable as a real tennis ball. Hence, you may need plenty of these playthings if you want to keep entertaining your pet.
Regardless, the iFetch Interactive Ball Launcher is a great tool for pet parents who want their dogs to enjoy a game of fetch. It is smart enough to allow dogs to have fun without your active participation.