It is a well-established fact that dogs do more than merely keep us company, lift our spirits when we're down, and guard our homes and our families. For a select breed of dogs, they act as healthcare givers for those individuals who simply cannot take care of themselves fully because of limitations brought about by a disability. These are service dogs and they should be differentiated from therapy dogs and emotional support dogs although the very nature of their work – support – is essentially the same.
Many individuals think that getting a service dog is as easy as visiting a kennel and choosing the dog that you like. On the contrary it is a very tedious process and can take anywhere from a few months to a few years just to help find the suitable service dog that matches well with your level of disability and your readiness to have a pet in your life, among others.
If you think you need a service dog in your life or you are caring for someone who is limited by a particular disability, here are the steps you need to take to get one.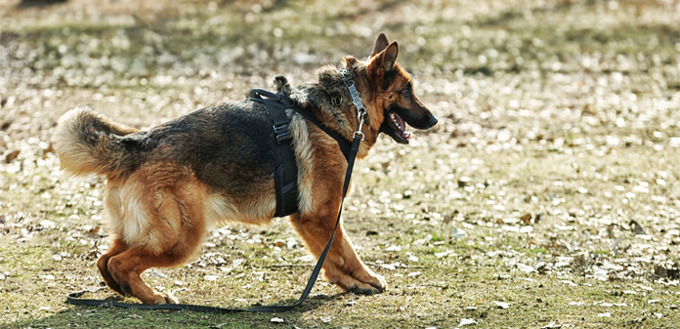 Determine the Need for a Service Dog
This is one of the most crucial steps towards getting a service dog. You have to understand that you and your service dog are covered by the Americans with Disabilities Act. As such it is important to determine whether you can be rightfully classified as being disabled as per definition of the ADA. Different people have different views about what constitutes a disability. The ADA specifically states that any impairment of physical or mental in nature that substantially limits a life activity or activities of an individual can be considered a disability. Alternatively, you should have a record of the existence of such impairment.
To help you with this, you need to list all of the things that you do every day. Once you're done with that, organize these activities into those that you can perform by yourself, those that you cannot perform safely, those that are very difficult for you to accomplish, and those activities that you simply cannot do.
For each of these activities, determine if an ordinary dog can be trained to assist you in accomplishing a particular task. You may need to consult with a dog trainer for this. If an ordinary dog can be trained to perform the task, then you don't need a service dog. However, if the task calls for highly specialized skills that ordinary dogs simply cannot be trained to do in a short period of time, then you will need a service dog.
You will also need to determine your ability to care for your service dog. Even if you are disabled, your service dog is still like any other dog that needs your care and attention. You will also need to determine if getting a service dog will be the right fit in your lifestyle. If your answer to these questions is in the affirmative, then you can proceed to the next step.
Find a Suitable Service Dog Program
Service dogs are highly-trained dogs that specialize in providing assistance to people with specific disabilities. For instance, there are service dogs that are especially trained to assist people who are blind or are suffering from other forms of visual impairments. There are also service dogs that are well-regarded for their ability to help veterans who have physical or mental disabilities. There are also service dogs that assist civilians or individuals who have mental or physical disabilities.
These special breeds of canines are part of specific programs upon which they are official members. Your task, therefore, is to choose a suitable program. You can check out the following programs.
For the visually-impaired – The Seeing Eye, Southeastern Guide Dogs, Leader Dogs for the Blind, The Fidelco Guide Dog Foundation, The Guide Dog Foundation, Guide Dogs for the Blind, and Guide Dogs of America.
For veterans with disabilities – America's VetDogs and Warrior Canine Connection.
For individuals with disabilities – Canine Companions for Independence, The Assistance Dog United Campaign, The Service Dogs for America, Paws with a Cause, Summit Assistance Dogs, 4 Paws for Ability, Canine Assistants, The National Education for Assistance Dog Services, Dogs for the Deaf, International Hearing Dog Inc., and Service Dogs Inc.
Once you have chosen the suitable program for you, you will need to apply and get accepted into the program.
Getting a service dog is pretty expensive. If you cannot raise the money, then a service dog may not really be a choice for you.
Wait for Your Service Dog
Just because you signed in with a program doesn't mean you can instantly bring home a service dog of your choosing. Unfortunately, this is one of the most excruciating stages in the process of getting a service dog. It can take years before you will receive your service dog. During the waiting period, do everything you can to learn more about dogs, the skills needed to handle them, and the things you need to do in case there will be problems along the way.
Participate Actively in Team Training
Once you receive your dog, you need to train with it. This is a very important step in the use of a service dog. You should be able to communicate well with your service dog and you should also be able to understand what it is trying to communicate back to you. Team training allows you to work your differences with your dog, build confidence in your dog handling skills, and lay the foundation for that crucial human-dog bond. It is important to keep in touch with your chosen program since they are an invaluable resource in how you can optimize that special bond between you and your service dog.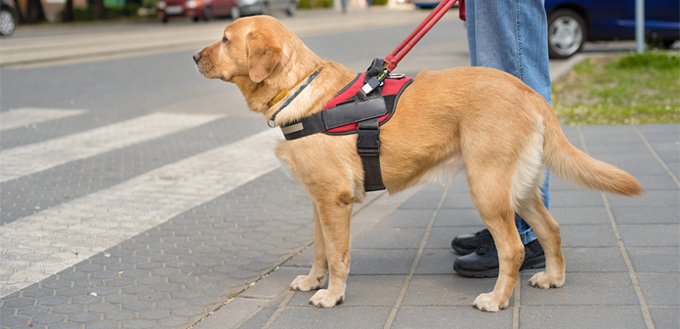 Aside from using a duly accredited program to get a service dog, you can also train a dog to be your service dog yourself. This is often in cooperation with a licensed dog trainer. It's definitely more tedious, takes a much longer time, and you may not have all the necessary resources made readily available to you. However, if you do manage to get through the process of training your own service dog, then it becomes all the more meaningful and rewarding.
Related Post: Best Dog Training Books