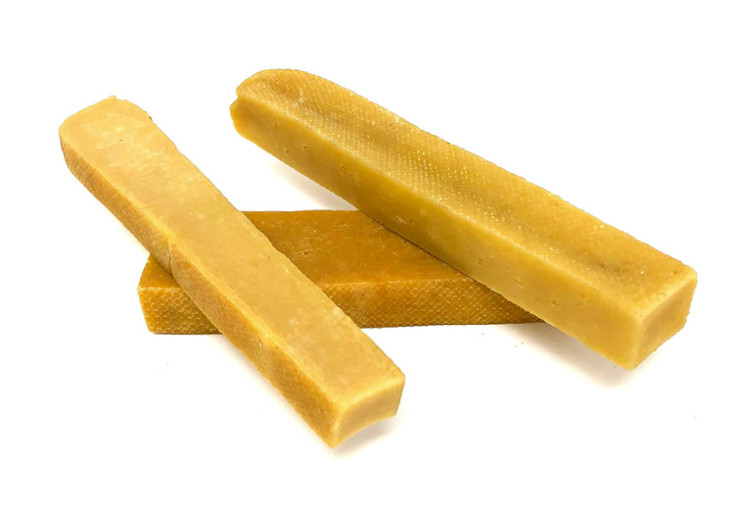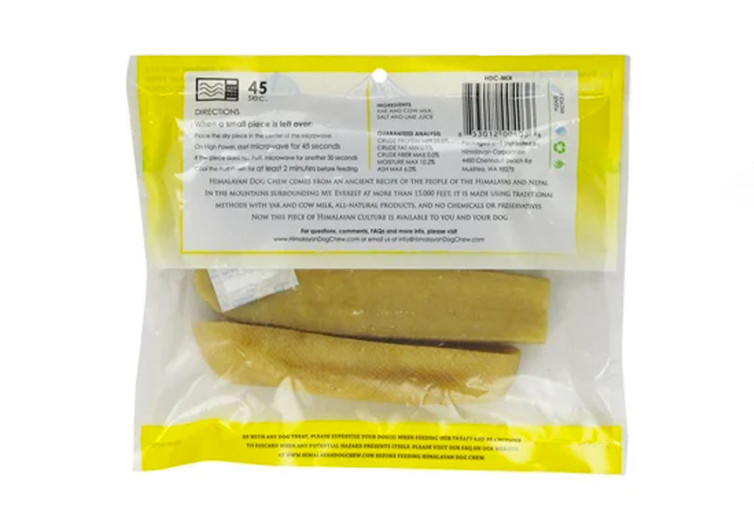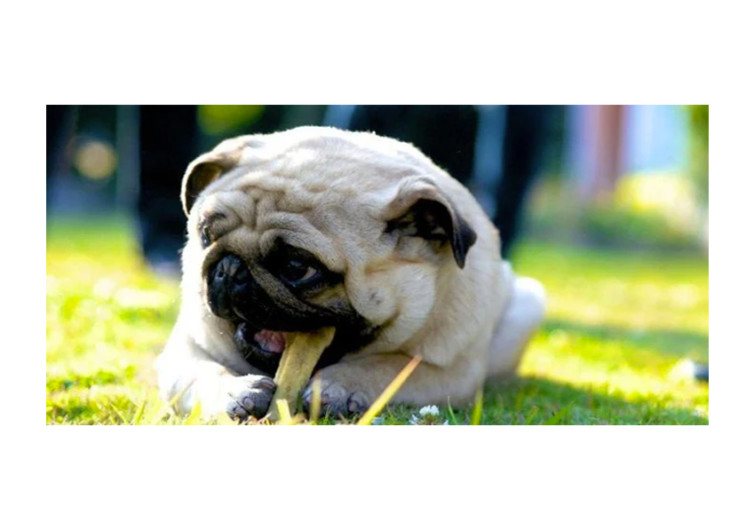 Himalayan Dog Chews Dog Treat
Himalayan Dog Chew is a canine treat that is loved by dogs for its unique, rich cheesy flavors while pet parents like it for its exceptionally long life. Additionally, Yaky Original managed to put into its packaging a unique way to reprocess end pieces so that these can be given to pets again. It is usually pricier than other types of dog chews. However, because it contains cheese made from yak and cow's milk, without added chemicals only plain salt and lime, one can always expect that it is one of the safest treats you could ever give to your pooch. Plus, unlike other dairy products, the fat content of Himalayan Dog Chews is almost negligible. What you will be giving to your pet, however, is a protein-rich treat.
You may also like our review of Dog Treats.
The only concern is that there have been issues of pieces breaking up and causing gastric discomfort. Authentic Himalayan dog chews are guaranteed never to break easily even with mighty chompers. As such it is imperative to check the source of one's supply of Himalayan dog chews to avoid such incidents.
Provides high levels of tissue-building protein and almost negligible fat
Very safe for dogs with known beef or chicken allergies as the dog chew is made of cheese
Extra-tough chew formulation ensures longer chewing times than conventional dog chews which translates to fewer incidence of canine boredom
Great value for money since end pieces can be reprocessed for full consumption of the entire dog chew