Over 51,000 packages of frozen dog food are being recalled by corporate pet care giant PetSmart. Following on from recent investigations, it is believed the packages of food are said to have elevated levels of Vitamin D
The Wet Nose Natural Dog Treat Company is recalling the frozen food, according to a US Food and Drug Administration release. The products had initially been distributed to particular PetSmart stores. However, the recall has been issued, as tests revealed that levels of Vitamin D are said to be higher than is currently deemed as healthy.
The change was discovered following a routine nutritional test, as part of the quality assurance that pet food manufacturers must undergo, to ensure the safety of their products and health of those who consume them.
The company also underwent further studies, to see whether reductions in the vitamin mix doses that are added to the ingredients had any effect, have shown to be (rather vaguely) "undetected or not properly communicated."
Due to this, the company has failed to reduce the vitamin dose seen in the results and the affected products must now be removed from sale.
Based in Monroe, Washington, the Wet Nose Natural Dog Treat Company says that they "take great care of our customers and their pets and take corrective action to prevent this problem from recurring."
Vitamin D levels need to monitored in all dog food, as excess can lead to health concerns. While rare, it is possible for dogs to suffer from an overdose of Vitamin D and for this essential vitamin to build to levels of toxicity in the body.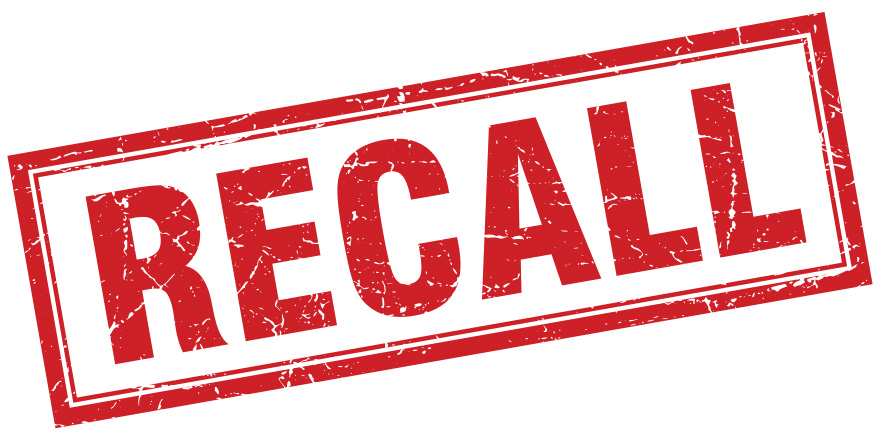 As the vitamin is stored in the fat of the body, it can sometimes takes weeks or months for the signs of excess Vit D to show up in the body. Too much can sometimes lead to elevated calcium in the blood stream. The results of which can lead to vomiting, poor appetite and nausea.
According to the FDA, dogs that receive high levels of vitamin D may exhibit symptoms such as vomiting, loss of appetite, increased thirst, increased urination, excessive drooling, and weight loss. According to the FDA, long-term intake of high levels of vitamin D can lead to serious health problems in dogs, including renal dysfunction. To see if your dog's food has been recalled, look at the back of the bag for the corresponding information:
Simply Nourish Frozen Chicken & Veggies
2-pound bag
UPC: 73725792262
Best-by range: 11/10/2022-1/12/2023
Simply Nourish Frozen Chicken & Veggies
5-pound bag
UPC: 73725792264
Best-by range: 11/10/2022-1/12/2023
Simply Nourish Frozen Beef & Barley
2-pound bag
UPC: 73725792266
Best-by range: 11/10/2022-1/12/2023
Simply Nourish Frozen Beef & Barley
5-pound bag
UPC: 73725792267
Best-by range: 11/10/2022-1/12/2023
Simply Nourish Frozen Turkey & Sweet Potato
2-pound bag
UPC: 73725792260
Best-by range: 11/10/2022-1/12/2023
Simply Nourish Frozen Turkey & Sweet Potato
5-pound bag
UPC: 73725792263
Best-by range: 11/10/2022-1/12/2023
Simply Nourish Frozen Pork & Veggies
2-pound bag
UPC: 73725792079
Best-by range: 8/26/2022-1/13/2023
Simply Nourish Frozen Pork & Veggies
5-pound bag
UPC: 73725792078
Best-by range: 8/26/2022-1/13/2023