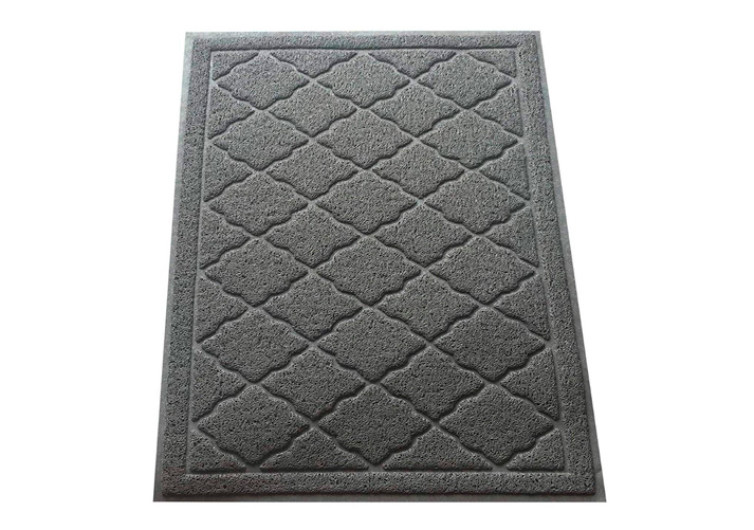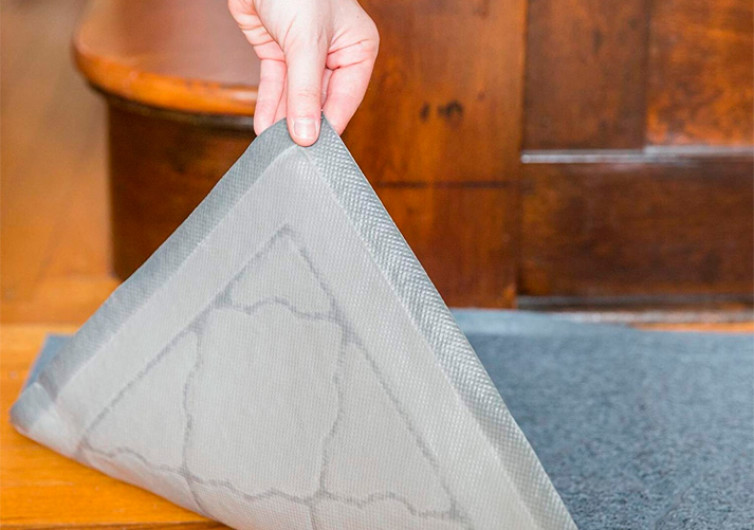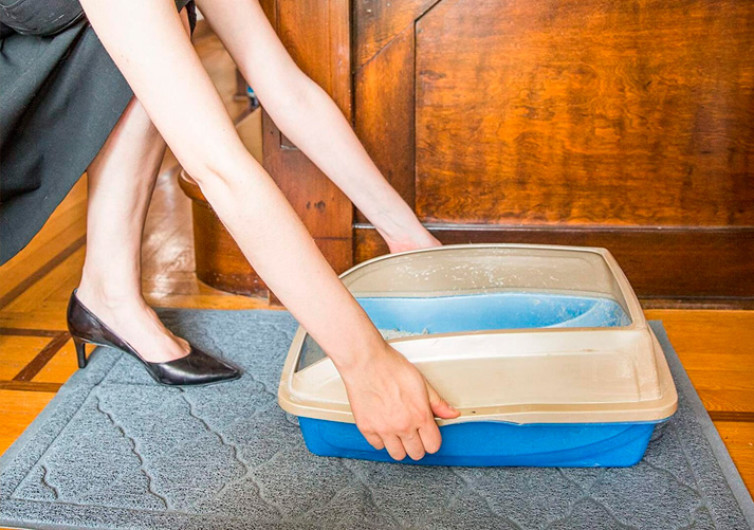 Easyology Cat Litter Mat
Litter tracking is a real concern of many cat parents. Every time a cat gets out of its litter box, there's always the chance of scattering bits of litter on the floor. One way you can minimize litter tracking is by using Easyology Cat Litter Mat.
The Easyology Cat Litter Mat is one of the best-rated products on the market. It can reduce litter tracking by as much as 37 percent compared to other brands. It does this by trapping litter and other debris in its woven fibers.
The design of the mat surface makes it comfortable for cats to walk on. They will never try to avoid stepping on the mat because it is soft enough on their paws. The fibers also come with a tight weave. This is important in preventing the cat's claws from ever getting lodged in between the fibers. This helps ensure that the mat will be able to remove any debris or particle that is present on the cat's paws.
At the back of the mat is a rubber material. It is smooth enough to never scratch your floor. It is also heavy enough to keep the mat in its place. Unfortunately, the design of the mat does not allow it to absorb urine and other liquid messes. The carpet-like design of the fibrous surface may also allow liquids to spill onto the floor.
Nevertheless, the Easyology Cat Litter Mat does a great job of minimizing cat litter tracking. It has a large surface area that can accommodate two of your feline friends. The rubber and plastic construction of the mat also helps prevent chewing. This also makes the mat easy to clean. You can vacuum it or shake the dirt off. For a more thorough cleaning, you can hose it down with water. To see how it stacks up to the competition, see our guide on the best cat litter mats.
Thick, durable, and tear-resistant PVC material
Water-resistant material
Soft woven fibers
Floor-friendly rubber backing
Functional decorative grooves
How Does This Product Work?
The Easyology Cat Litter Mat works as a platform for trapping cat litter that may spill from the litter box. It has a fibrous surface that resembles that of a carpet or a rug. These individual fibers help "hold" litter so that they will not roll onto the floor. There are also grooves that are part of the mat's design. These grooves can also help keep litter, debris, and other particles within the mat and not on the floor.
The fibers on the surface of the cat litter mat also serve another purpose. They help remove debris and dirt from the cat's paws. As the pet walks on the surface of the mat, it brushes its paws on the fibers. This can minimize, if not eliminate litter tracking in the rest of the house.