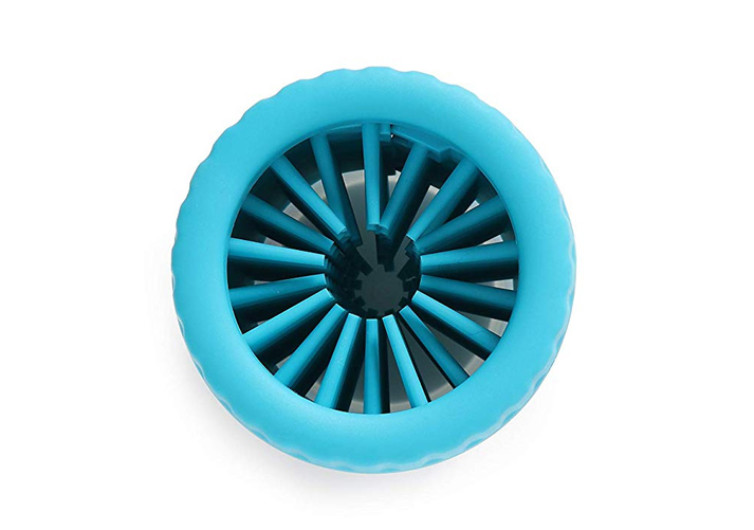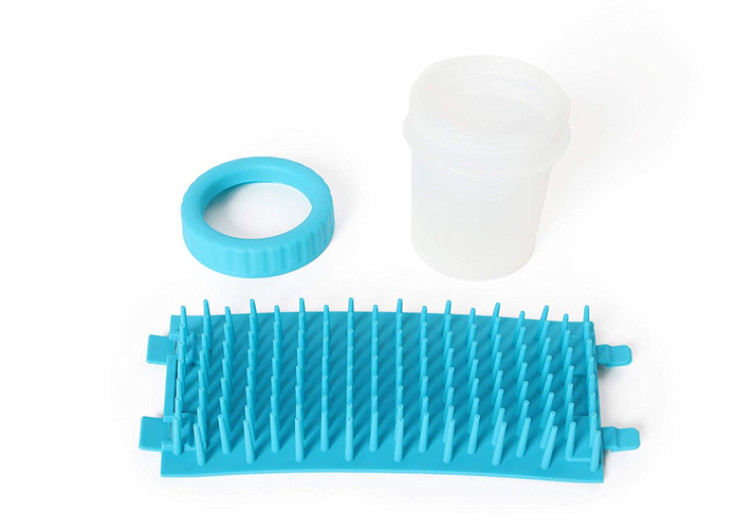 Dexas MudBuster Dog Paw Cleaner
Cleaning a dog's paws after frolicking in the mud is not something that all pet parents look forward to with enthusiasm. There must be a more efficient and faster way to clean your dog's paws. Get the Dexas Mudbuster Portable Dog Paw Cleaner instead.
The MudBuster is a very simple paw cleaning solution that can reduce your paw-cleaning time in half. It comes with a covered cup design. It allows you to discard the dirty water when done cleaning your dog's paws.
Inside the canister is a flexible silicone brush mat with soft-edged bristles. They will never hurt your dog's paws and lower limbs while you give the MudBuster a twist. The bristles are stiff enough to remove debris from the animal's limbs. All that is left for you to do is to dry the paws.
The MudBuster is compact enough to bring with you in your hiking adventures. This way, you will never have to worry about leaving your dog's paws very dirty.
Check out our latest review of the Best Dog Paw Washer.
• 3-piece portable dog paw-cleaning device
• BPA-free, premium-quality materials
• Durable and flexible silicone brush mat
• Secure screw-type lid
How Does This Product Work?
The Dexas MudBuster is very easy to use. One only needs to pour water into the MudBuster container and insert the pet dog's muddy or dirty paw. Once you have inserted a paw, twist the MudBuster so that its soft silicone bristles will brush against the mud and debris. This removes the particles from the animal's paws. All you need to do next is to dry the now-clean paw with a clean piece of towel. Repeat the same procedure with the rest of the dog's paws.
If the water turns very dirty after cleaning one paw, it is often best to discard the dirty water. Twist off the lid of the MudBuster and remove the silicone scrubber. Dump the dirty water and give the canister a good wash. Replace the scrubber mat and put on the lid. Fill the canister with water and continue cleaning your pet's dirty paws.