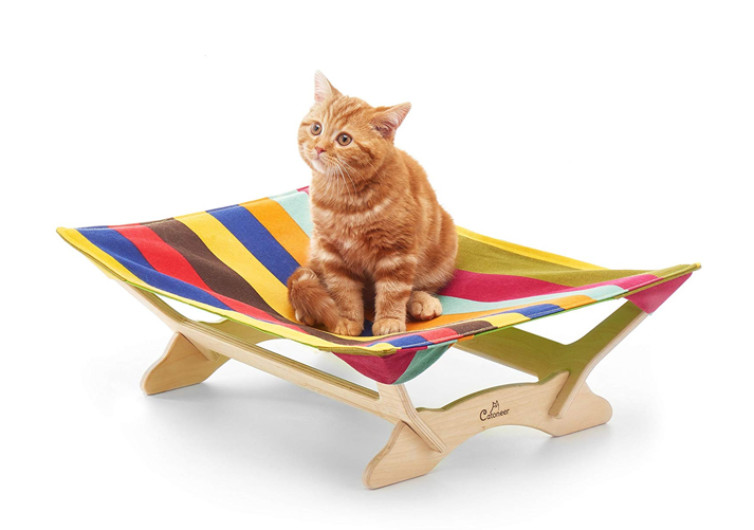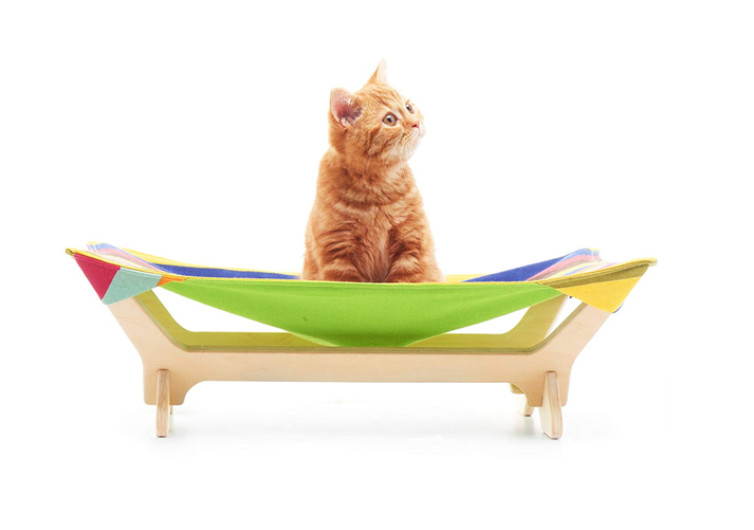 CATONEER Сat Hammock
Every pet cat deserves a nice and comfortable place to rest and sleep. While a conventional cat bed will work in many cases, they can be quite cumbersome to carry when traveling with your pet cat. A better way will be to use the CATONEER Cat Hammock.
The CATONEER Cat Hammock is an ingenious cat bed designed to provide a more comfortable rest and sleep for your kitty anywhere. It is a 5-piece set that includes the bed frame and the hammock itself. It is like a jigsaw puzzle that comes with slots, allowing you to insert and lock one piece to another. There is no need to bring a special tool.
Because of its lightweight construction and foldable design, one can bring the CATONEER anywhere. Bring it when you go to the beach or the park. When you visit your relatives in the countryside, you can bring the CATONEER, too. Once at your destination, you can start assembling the Cat Hammock. This can give your cat the opportunity to rest or sleep on its comfortable hammock.
CATONEER made the bed frame from birch wood, giving it a classic and elegant look. The hammock features colorful stripes. The company used 100% cotton in the making of the hammock to provide your pet with the ultimate in comfort. It is also sturdy enough to accommodate cats that weigh up to 20 lbs. The hammock is easy to maintain. You can put it in the washing machine although it would be better to wash it by hand.
22 inches long, 17 inches wide, 6 inches high when assembled
Foldable, lightweight design
Machine-washable hammock
Hammock made of durable and soft cotton fabric material
Bed frame made of birch wood
How Does This Product Work?
Like all pet beds, the CATONEER Cat Hammock provides a comfortable resting surface for your pet cat. Because the resting surface is about 6 inches above the ground, it allows for the circulation of air underneath. This can provide cooling comfort for kitties, perfect during warm summer days. It also helps prevent crawling critters from ever getting on your cat.