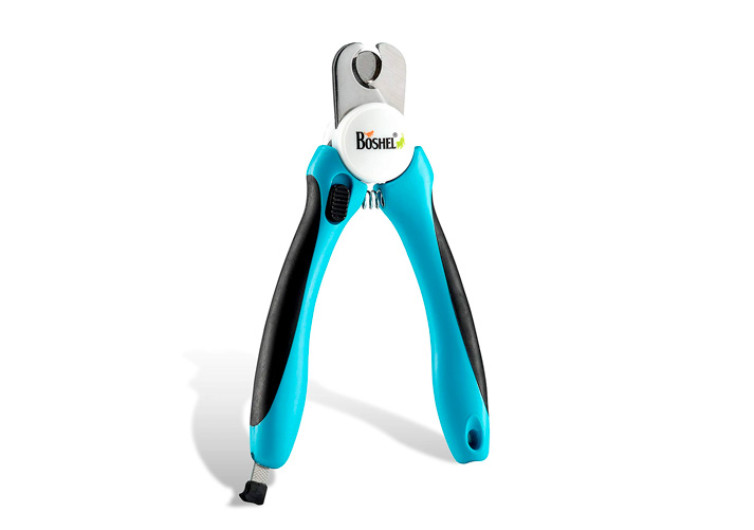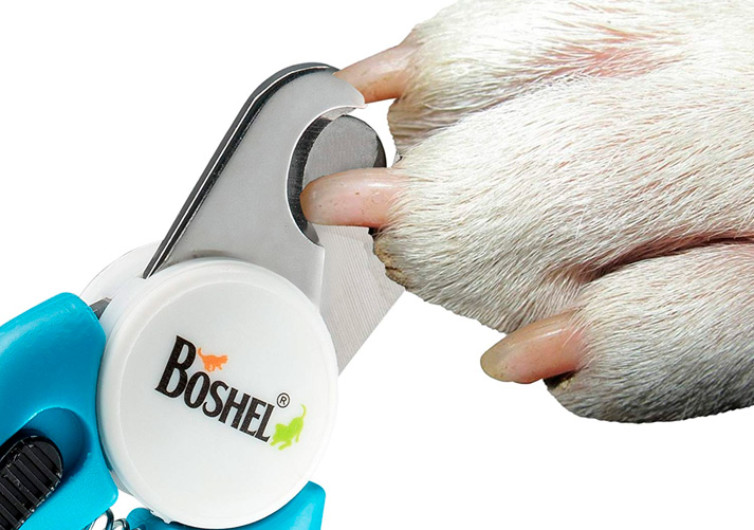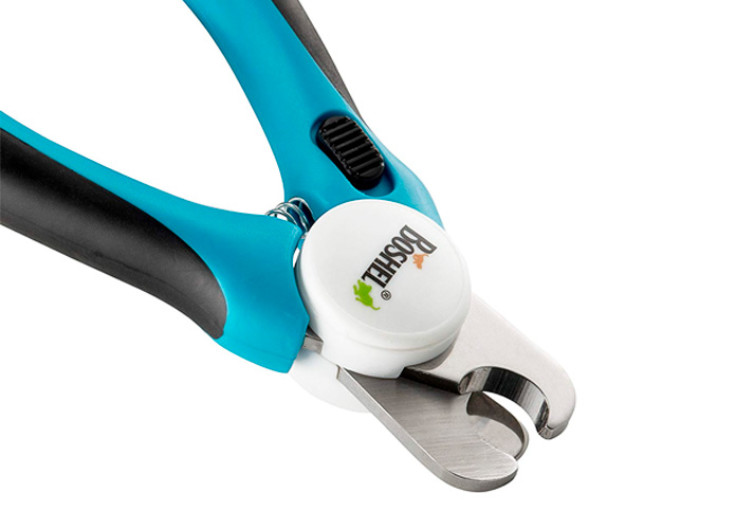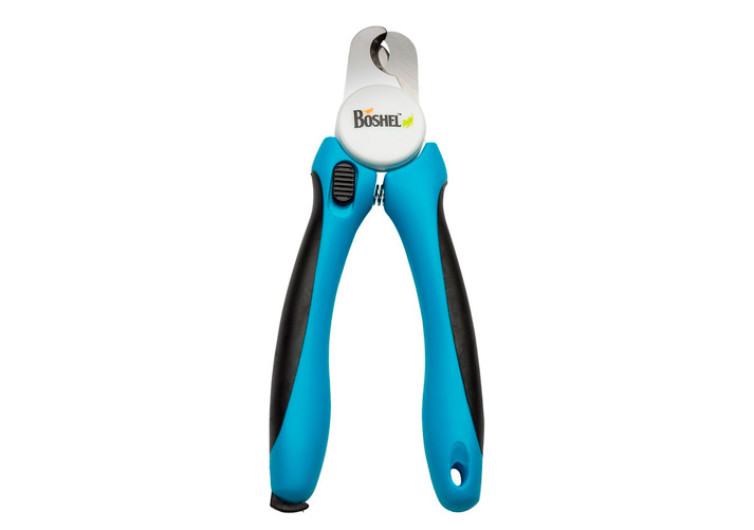 BOSHEL Dog Nail Clippers
Part of routine dog grooming is the clipping or trimming of its nails. In most cases, nail trimming is done once every 3 to 4 weeks. In clipping the dog's nails, it is important to use the right tools. One of these is the Boshel Dog Nail Clipper and Trimmer. It is one of those dog grooming tools trusted by dog groomers and pet parents alike.
The Boshel Dog Nail Clipper and Trimmer offers a safer way to cut your pet's toenails. It features a 3.5 mm-thick stainless-steel blade that is sharp enough to make quick and efficient trims. The handle is ergonomic and made of non-slip material. It feels solid in the hand and provides excellent grip, too.
The main draw in the Boshel gadget is the integration of a safety stop. This is a metallic element that guards one side of the cutting mechanism. What it does is it prevents the cutting of the nail quick. Dog groomers will not be able to advance the nail of the dog beyond this point because the safety stop prevents it. In essence, one will only cut up to a certain length of the dog's nail.
The Boshel Dog Nail Clipper also comes with a nail file that is perfect for smoothening the edges of the nails that have been trimmed. The spring mechanism allows for easy operation of the device. Its stainless-steel construction means this tool will last longer than the life of your pet.
5 mm-thick, razor-sharp stainless-steel blade
Ergonomic, non-slip handles
Built-in safety stop
Heavy-duty spring mechanism
Integrated nail file holder
How Does This Product Work?
The Boshel Dog Nail Clipper and Trimmer works like any other nail clipper, except that it has a plier- or scissor- type design. Instead of the jaws of a plier, the Boshel integrates two blades that act like scissor blades. When you insert one of the dog's toenails through the slot and bring the two opposing blades together, they can cut the nail.
One of the things that differentiate the Boshel from other dog nail clippers is the addition of a safety stop. This helps prevent the cutting of the nail too short, which can injure the quick. This is the part of the nail that is rich in nerve endings and blood vessels. Injuring this can lead to extreme pain for the dog as well as bleeding. The safety stop prevents this from occurring by making sure that the nail does not advance beyond the quick.
The Boshel Dog Nail Clipper and Trimmer is a handy tool that can simplify dog grooming sessions. It is safe for dogs and very easy to use.