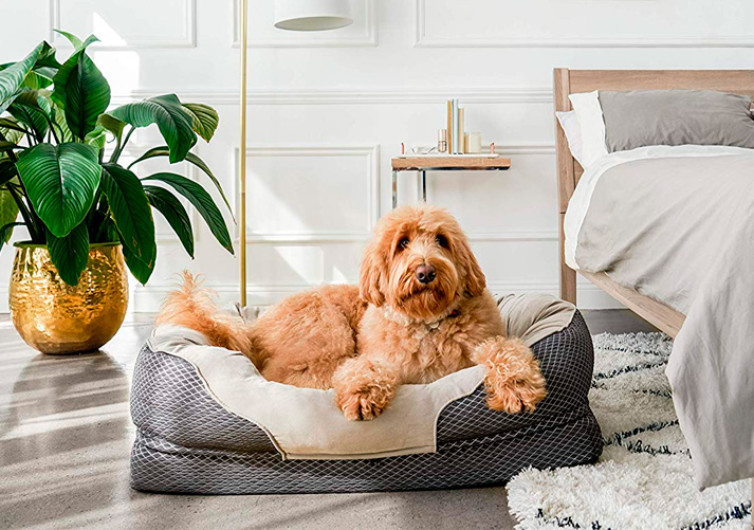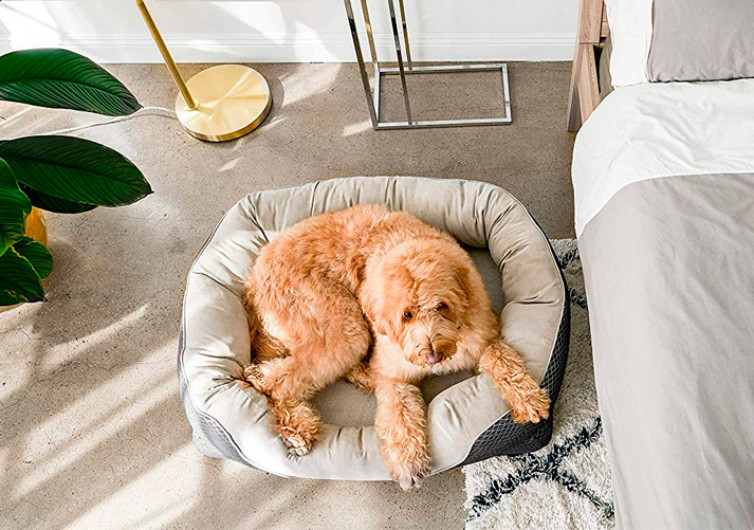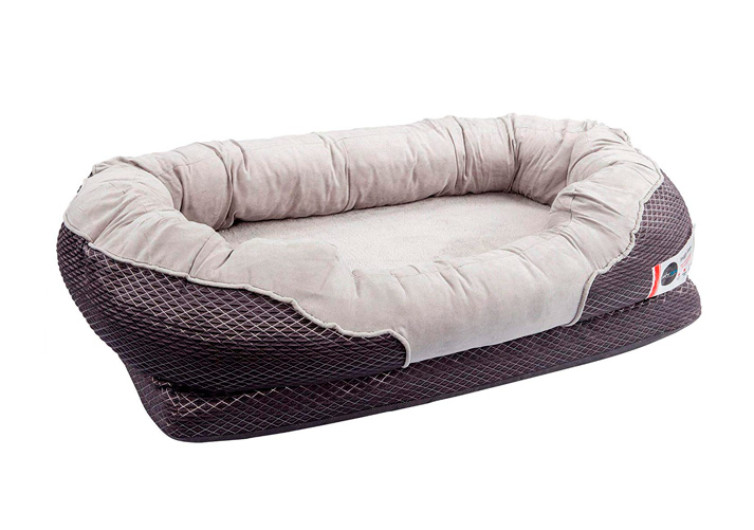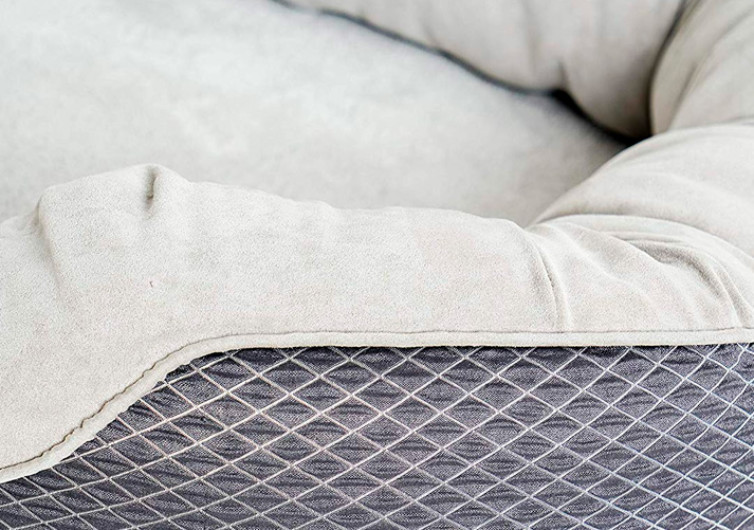 BarksBar Gray Orthopedic Dog Bed
Pet dogs that are sick need a more supportive bed to help them get their much-needed rest. This is especially true for dogs with arthritis and other musculoskeletal problems. This is where an orthopedic dog bed can be very useful. One of the most popular orthopedic dog beds on the market is this gray bed from BarksBar.
The BarksBar Gray Orthopedic Dog Bed is not your typical orthopedic pet mattress. It is true that it is more expensive than other pet mattresses. However, the company justifies the hefty price tag with the use of premium quality materials and good workmanship.
The BarksBar does not look like an orthopedic dog bed. It looks more like a comfortable lounger for pets. It comes with plush bolster side walls that open into a section at the front. This opening allows arthritic, old, and sick dogs enter the bed with ease. The bolsters come with cotton padding. It is soft yet is capable of supporting the neck and head of dogs as they sleep.
The main sleeping area of the BarksBar consists of two kinds of foam. There is a 3.5-inch thick orthopedic foam base. On top of this is an ultra-soft, cotton padding. The cotton padding is almost the same as the one in the bolsters. The arrangement of the foam ensures optimum comfort for the dog. Very few materials can match the softness of cotton.
Underneath the cotton padding is the orthopedic foam. BarksBar says that it uses only human-grade, high-quality orthopedic foam. It should help relieve the pressure off the joints of your dog. The orthopedic foam does not use tempurpedic fill or shredded memory foam. Instead, it uses a solid piece of orthopedic foam. This should help improve the durability of the BarksBar. It can retain its shape for many years. The foam construction of the BarksBar also guarantees optimum support for the body of the dog.
Covering the orthopedic dog bed is a polyester fabric material. BarksBar designed it in such a way that it complements the softness of the underlying cotton padding. The plush cover is removable so you can keep it clean by tossing it in the washing machine. At the bottom of the bed cover is a rubberized backing. This secures the dog bed in place. The bed cover also comes with a quilted design. It is elegant enough to complement the interior décor of your home.
The BarksBar Gray Orthopedic Dog Bed is a good mattress for sick and elderly dogs. It is also ideal for those who have arthritis and other joint problems. In general, this is a dog bed that is perfect for all types of dogs across their lifespan.
5-inch thick human-grade, high-quality orthopedic foam
Cotton-padded bolster cushion
Removable and machine-washable quilted polyester bed cover
Nonskid rubber backing