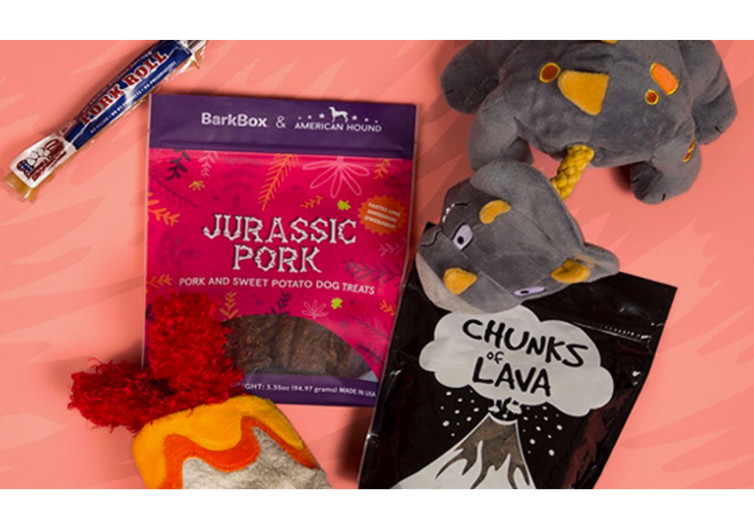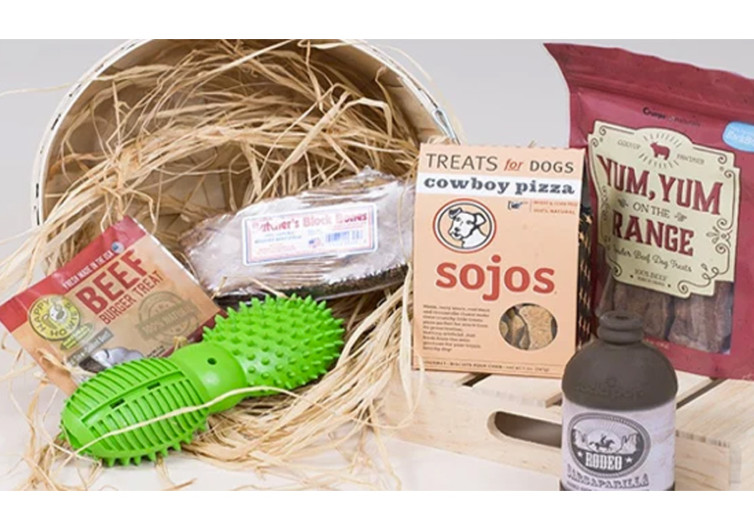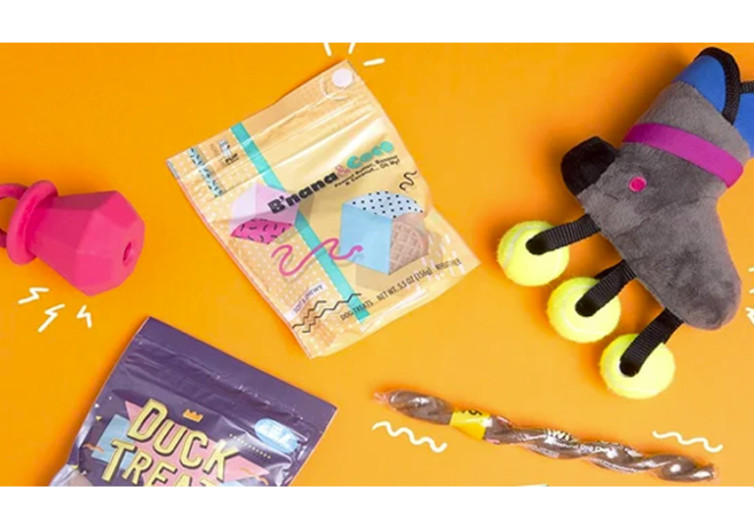 Barkbox Subscription Review: We Weigh Up the Pros and Cons
So, you have a new dog and you've just realized that they go through chew toys at an alarming rate. Or, you have had a dog for a while and you are fed up of going to the pet store constantly for supplies. The Bark Box monthly subscription box looks like it could be the solution to your problem but you need a to check out the Barkbox reviews to decide. You are in luck because we have a comprehensive Barkbox subscription review just for you.
This monthly subscription service delivers dog treats and toys right to your door. So, what did this pet parent make of the dog subscription box and more importantly, was it a huge hit with my pooch? Check out the Barkbox review right here to find out.
What We Like
Quantity: You get a lot in each of the subscription boxes. There are between four and six items in each box.
Quality: This contains at least two innovative Barkbox dog toys and high quality training treats. You will soon find that your dog loves both. The all natural dog treats avoid artificial ingredients.
Personal: Before you order your first box, you get the opportunity to enter your dog's size, and gender as well as your dog's age.
Little extras: On your dog's birthday, you get a little treat to help them celebrate. You can order an extra toy if your dog adores a particular toy that much.
Discounts: You can usually get a discount off your dog's first box. And there are plenty of other Barkbox offers during the year.
Themed boxes: This maximizes the fun for you and your dog. It keeps things interesting and gives you a giggle.
What We Don't Like
Automatically renewing subscription box: The subscriptions automatically renew every month. This means that by the time you have decided that you don't want a monthly box, you may have already paid for it! This can be an expensive mistake if you already have enough toys that month but you could always gift it to another dog lover or save it for a month or so.
Suitable for dogs only: If you have cats and dogs, sadly kitty cannot join in the fun. A monthly subscription box with a mixed bag of treats and toys for cats and dogs would make it worth the month subscription for more owners.
Cost: The Bark Box subscription boxes have a higher month subscription charge than some other boxes. They may be beyond the budget of some pet owners. For the same price, you could get loads of bags of treats. However, it is comparable in price to many other similar products such as Dapper Dog Box and Rescue Box.
Allergies: The all natural treats are described as healthy and wholesome but a full ingredients list is not available on the website. This could be a problem for dogs with allergies. Having said that, you are able to indicate if you want to avoid certain ingredients such as chicken. The team at Barkbox are also always happy to help.
Plush toys: Some of the bark box toys are plush and also have a squeaker inside. If your pup can destroy toys in record time. you should opt for the Super Chewer box. If you only give your dog fluff free toys this could be a problem. Some of the chews/toys will stain carpets.
Key Features
A scout's honor guarantee: Most dogs love Bark Boxes but if your's doesn't like a particular toy or treat, you will get a replacement.
Themed boxes: This keeps things interesting for the owners and the dogs! It presents you with much more variety than you would find in your local store.
Tailored to your dog's needs: The box will be just right for you whether you have a small dog or a giant one!
You don't have to go to the store: This is a huge advantage if you cannot get out of the house or are very busy.
Tested by dogs: The toys in this subscription box are genuinely loved by dogs! They will keep them amused for hours.
Flexible payment: Barkbox will have a subscription box to suit your preferred way of paying. Subscriptions can be monthly, six monthly or twelve monthly. You can pay up front or every month. You can even order a second box if you want to.
Versatility: The contents of the box are always a surprise but, after your first box, you can customize some aspects such as getting more treats and fewer toys. You can also skip and pause boxes.
What is BarkBox?
Barkbox is a monthly subscription box service that delivers a wonderful box containing durable toys, accessories and healthy treats right to your door.
The contents are made in the USA and the subscription box will be delivered right to your door every month without you having to re-order. All of the toys have been tested and approved by a panel of dog experts. There is something in there for large dogs, small dogs and every dog in between! The fascinating part is that each box has a theme which makes it exciting for the owners as well as for the dogs! Inside each box there are toys, a dog chew and some tasty treats.
How Does BarkBox Work?
To put it very simply, Bark Box send you a subscription box of toys and treats every month. You set up your subscription box account online by choosing the plan that suits you best. You also enter details of your dog – this populates your profile with your dog's details and dietary preferences.
You select a month, six month or twelve month plan. Then you choose if you want to pay upfront or monthly. The whole subscription can be controlled online by logging into your profile. However, the friendly people at Barkbox are always there to help if you need any assistance or have any queries. The first box is shipped straight away so you don't have too long for it to arrive.
What Comes In a BarkBox?
Your Barkbox will contain at least two toys, two full bags of treats, and one delicious chew. Barkbox toys are tailored to your size and breed of dog. Each box has a theme that amuses the owners as much as it does the dogs!
Some Barkbox examples of the subscription box themes are
Chewrassic bark: This box features an Airborne Archie, a Hatchin Harrie and a Herbet the Herbivore as well as a lot more!
New York City: This Big Apple inspired box contains a Pretzel Rope plush toy, Andi's famous plush dumplings, a Lady Liberty Ball as well as a selection of treats.
The Knights of the Hound Table: A history-themed box that contains Sherwyn the Dragon, Squirrel Lancelot and Ye Olde ball and chain as well as a delicious selection of treats.
Bento and Blossoms: In this box you will get a rubber lucky cat, JoJo dreams of Sushi and Edna's Edamame to name just a few things!
WWE. It's all about wrestling with a rock puppet, a thrash n bash title belt, a no fair folding chair, a smack talk mike. The treats are baaady slam with 60 % farm raised lamb and rumble rings made from pumpkin, oatmeal and cinnamon.
Who Is It For?
A Bark Box dog subscription is suitable for large dogs and small dogs. There are plenty of options so you will always find one that suits your dog.
They supply a small version for dogs under 20 pounds so this would suit breeds such as the Yorkshire Terrier and Pug. The medium box is for dogs weighing 20 to 49 pounds, such as the Basset Hound or the Siberian Husky. If your pooch is large (over 50 pounds in weight), such as a Doberman Pinscher or Bull Terrier, you will need the large box. There is also an option for very small pups under 9 pounds in weight. Don't forget the Super Chewer option for dogs that like to destroy their toys.
As for owners, this would suit an owner who does not have a lot of time to visit the pet store every month and who prefers things to be delivered to their door.
It is also great for first-time dog owners who are not sure what type of toy to get for their dog. Barkbox do all the research and hard work for you and send you the items that your dog is most likely to love. The variety of treats is also excellent for training a pup. Often, they will obey you for an exciting new treat that they have not tried before but ignore you when you try to use boring, familiar treats!
Why You Should Go With BarkBox
Barkbox have been operating their business since 2012 and have had plenty of time to establish what works and what doesn't. With a Barkbox subscription you are dealing with a company that knows their products very well and know what excites and satisfies dogs of all ages and breeds. It takes out the guess work for new dog owners and is the least stressful way of shopping for your dog with at least two innovative toys each month.
The Super Chewer month subscription is especially useful for owners of dogs who destroy most regular toys and will break most toys minutes after the package arrived! This is an advantage over many other subscription boxes.
The company also have a charitable element which is important to pet owners who are donating money to animal charities on a regular basis. The company has partnered with many rescue centers and shelters both in the US and Canada and set up an affiliate program. Every time a Barkbox subscription is purchased using their code, the charity receives $25 to support their valuable work.
Different Bark Box Subscription Options & Pricing
One of the key questions is how much is Barkbox a month?
You can take out a one month, six month or twelve month plan for the classic Barkbox subscription. If you buy a single month subscription it is the most expensive option at $35 for the one month. If you purchase an extra toy, it is $44.
If you sign up for six months, the Barkbox subscription works out at $26 per month or $33 per month if you have the additional toy. The cheapest option is to sign up for 12 months, which works out at $23 per month or $30 with the extra toy.You can also save money on your Barkbox subscription by opting to pay upfront. A six month upfront Barkbox subscription is only $139 dollars and a 12 month upfront payment is $234.
If you have a super chewer dog in your home, you will need the Super Chewer box which is especially designed with large dogs in mind. The Super Chewer box contains a premium toy or two which are very tough. The cost of all the toys, chews and treats in the Super Chewer box would add up to over $50 but you can get a monthly subscription for as little as $30 a month with an annual subscription. You can also arrange your Barkbox subscription via your Amazon account where the pricing is the same but you would cancel it via your Amazon account.
At any time you can add in a second box or even send a box as a gift to a friend.
Is BarkBox Worth it?
This depends on the type of dog owner that you are. If your dog prefers a particular type of treat all the time, this may not be the subscription box for you because they are very varied.
Many owners feel that it is the best dog subscription box out there but others prefer to buy their toys and treats separately. If you add up the prices of the contents of each box (obtained from the Barkbox website) there is no doubt that the monthly subscription offers excellent value for money. If your dog adores absolutely everything in the box, then you will save a lot of money.
The problem can arise if you have a very fussy dog who only likes certain toys or treats. Some of the plush toys may make them gag. Others can cause straining to carpets so you will need to be careful about where your pooch chews them. Not all dogs need a new selection of toys every month – perhaps because they are working dogs and are out with you all the time. However, if your dog is left alone quite a lot then new and exciting toys are a good way to prevent separation anxiety.
If your dog is getting fed up of the toy and treat selection in your local store, this is certainly for you!
FAQ's:
Q: Can I give BarkBox Treats to my dog with allergies?
A: You will need to take care if your dog has allergies. Barkbox have tried to cater for dogs with allergies – anything in the boxes that is edible is free from corn, wheat and soy. However, some of the treats do contain chicken which is another common allergen for dogs.
If you have a dog with a food allergy, it would be wise to contact Barkbox and ask if you can have the same treats but in a different flavor. They are always happy to hear from their customers and will do what they can to help.
Q: Can I prepay for BarkBox?
A: Yes, you can choose to purchase your six month or 12 month subscription upfront. This costs less than paying every month so it would be the best way to pay if you have the money available. It is also cheaper to purchase the additional toy this way too.
You can buy one-off boxes in stores such as Target and Urban outfitters to name just two. Currently, they are only available in the US, Australia and Canada.
So, when does Barkbox charge you? This will be by the 3rd of the month and the boxes are shipped in the middle of the month.
Q: Can I order just one BarkBox?
A: Of course you can! If you do not want to commit to a subscription right away you can buy just one box. Of course, this will be more expensive but you can always start the subscription after that and use the automatic Barkbox reorder facility.
You can also purchase one box through Amazon or some stores such as Target.
A one off box would make an excellent gift for a poochy friend. You could even send one to your local rescue shelter to give the doggies there a real treat. They deserve it!
Q: Can I cancel my BarkBox subscription anytime?
A: You can cancel Barkbox when you come to the end of your subscription period. The month subscription will auto renew every month but you can cancel it whenever you want. This is the plan with the lowest level of commitment but is also the most expensive.
If you have paid upfront but cancel during the period of your subscription, Barkbox ships your boxes until the end of the subscription is reached.