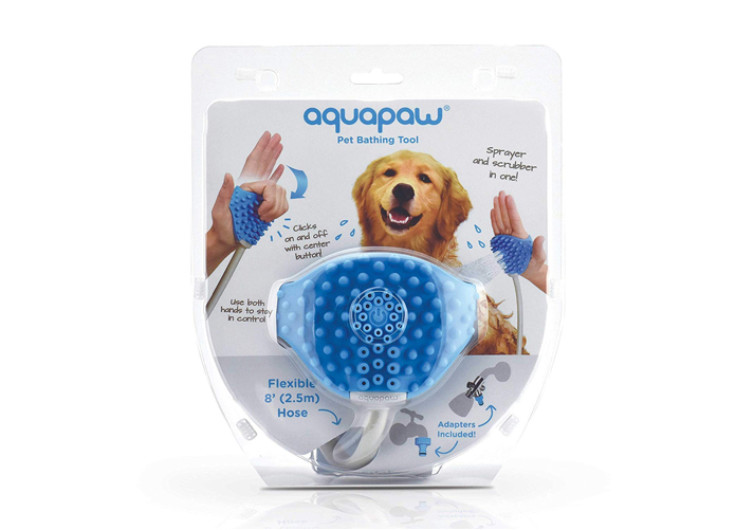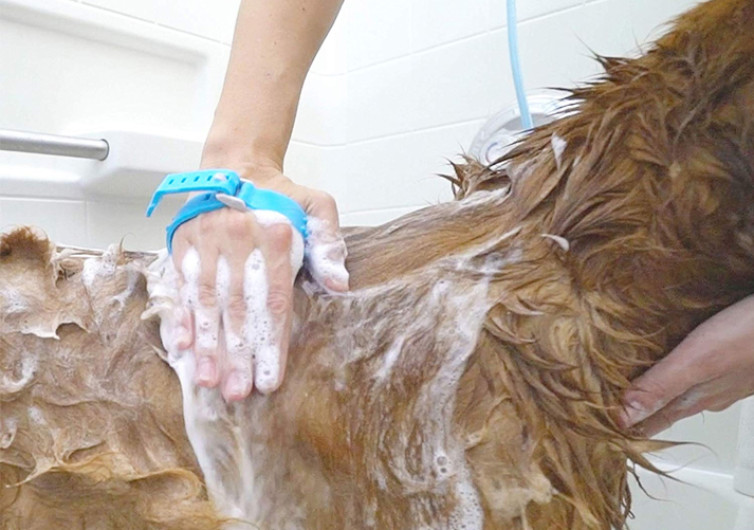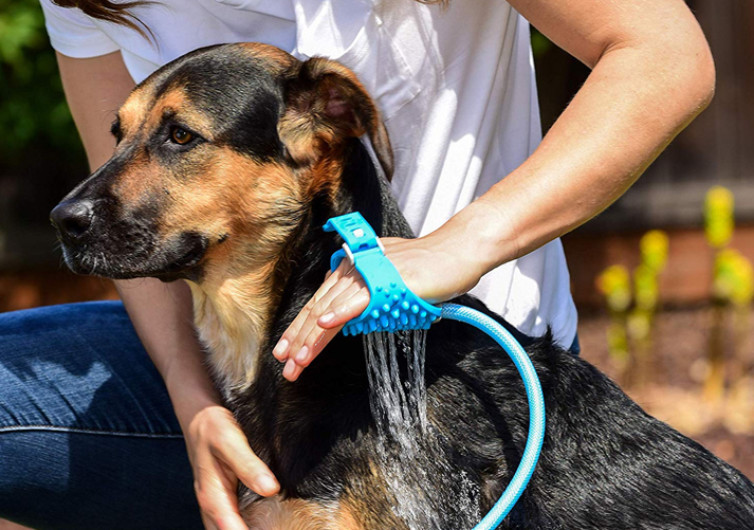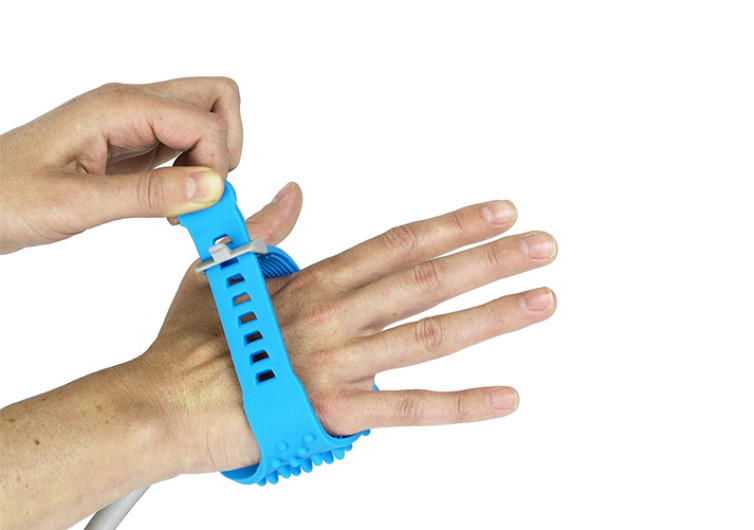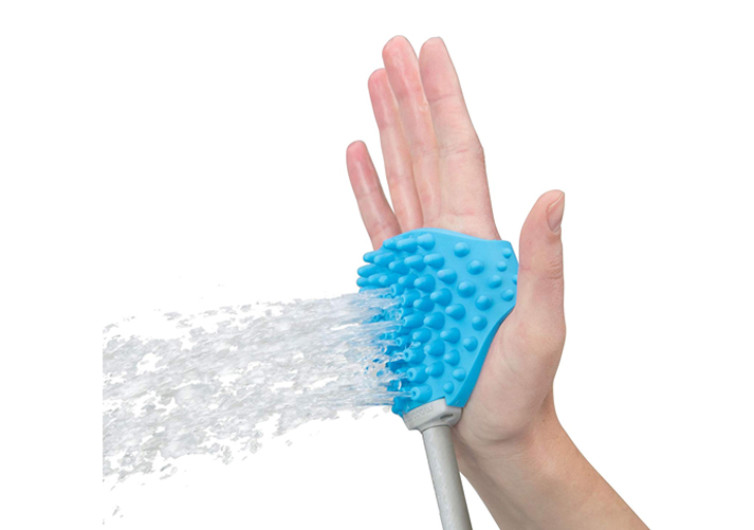 Aquapaw Pet Bathing Tool
For some dogs, bath time is a very stressful activity. No matter how much you try to make your pet calm down before the bath, it will still feel very anxious during and after the shower. The Aquapaw addresses this concern by giving you a tool to make bath times more pleasant for dogs.
The Aquapaw Pet Bathing Tool is like a flexible shower head that you strap on one hand. Water comes out of the individual spray nozzles to give your pet the shower that it needs. One major advantage of the Aquapaw is that it provides you with exceptional control over your pet and the bathing session. It frees your hands to hold and soothe the dog during bathing.
This pet bathing tool comes with adapters to help you connect the device to a garden hose or to your shower head. It also features adjustable straps that help to secure the device in your hand. The on/off button at the center of the bathing tool also allows for one-handed operation.
The spray nozzles also act as massaging nubs. As you stroke your pet's body with the Aquapaw, the nubs press on its body to relieve muscle tension. This is a great tool for making bath time less stressful for your pet dog.
Take a look at our latest review of Dog Shower Heads.
Ergonomic shower pad that fits the palm
Adjustable hand straps
Integrated on/off button
Includes garden hose and shower head adapters
How Does This Product Work?
The Aquapaw works like a garden hose with a built-in hand scrubber mounted to your palms. The hose connects to your ordinary water faucet, delivering water through the sprayer nozzles. It works like a shower head, except that this one fits right in the palm of your hand.
Since the device covers the surface of the palm, it provides a very different sensation to the dog. Instead of an ordinary shower, it will think that you are petting it. The sprayer nozzles can also serve as good massage points to help improve blood circulation in the dog's skin and muscles. This promotes relaxation and alleviates the dog's anxiety during bath time.