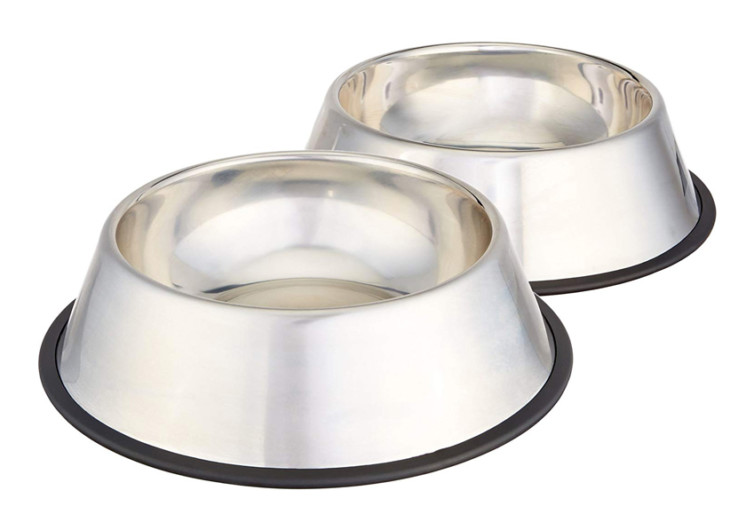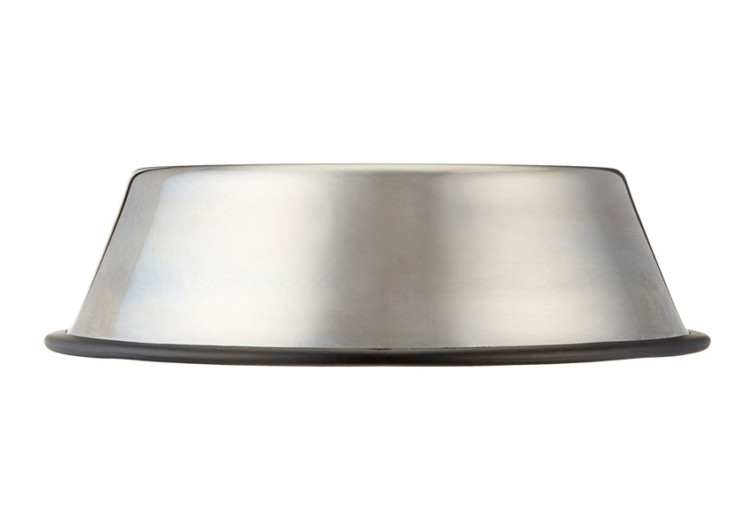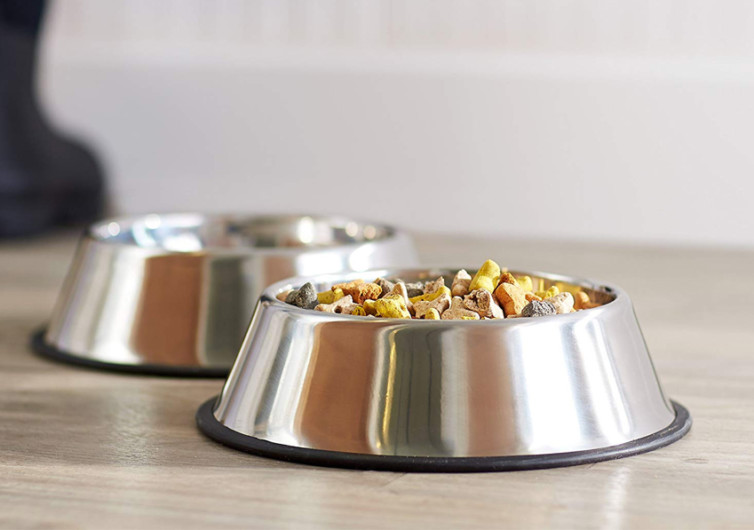 AmazonBasics Stainless Steel Dog Bowl
All pets need food and water for their survival. Some pet parents use pet drinking fountains and fancy food bowls for their dogs. There are also those who want to keep it simple. If you're such a pet owner, then AmazonBasics' Stainless Steel Dog Bowl is for you.
AmazonBasics' Stainless Steel Dog Bowl features a sturdy and lightweight construction. It features stainless steel that will never retain the odor of the food that you put in the bowl. This can make your dog's mealtimes more enjoyable. The stainless steel construction also makes the dog bowl very easy to clean. One can wash it under running water or in the dishwasher for a more thorough cleaning. It is also resistant to corrosion, although it does require proper care.
This AmazonBasics creation comes with a rubber ring base. This keeps the bowl stable enough to never run or slip across the floor. This also helps prevent the metal surface of the bowl from ever scratching your floor surface.
With a 38-ounce capacity, the AmazonBasics is large enough to hold the meal of a giant breed of dog. If you are going to use it as a water bowl, it can serve as a drinking station for several dogs. The design of the dog bowl prevents tipping over. This eliminates spills on your floor. The AmazonBasics Stainless Steel Dog Bowl is a better alternative to plastic dog bowls.
You may also like our latest review of the Stainless Steel Dog Bowls.
Constructed of high-quality stainless steel
38-ounce capacity
Rust resistant design
Rubber ring base
Dishwasher-safe
How Does This Product Work?
Like all pet food and water bowls, the AmazonBasics Stainless Steel Dog Bowl serves to hold your pet's food or water. Its 38-ounce capacity is large enough to allow several dogs to use it as a drinking station. Its large size also makes it ideal for large to giant breeds of dog as a feeding station. When placed on the floor, the rubber ring base keeps it from slipping or sliding. The bowl can accommodate any type of dog food, from kibbles to canned or raw dog foods.
Take a look at our ultimate guide on Dog Bowls.