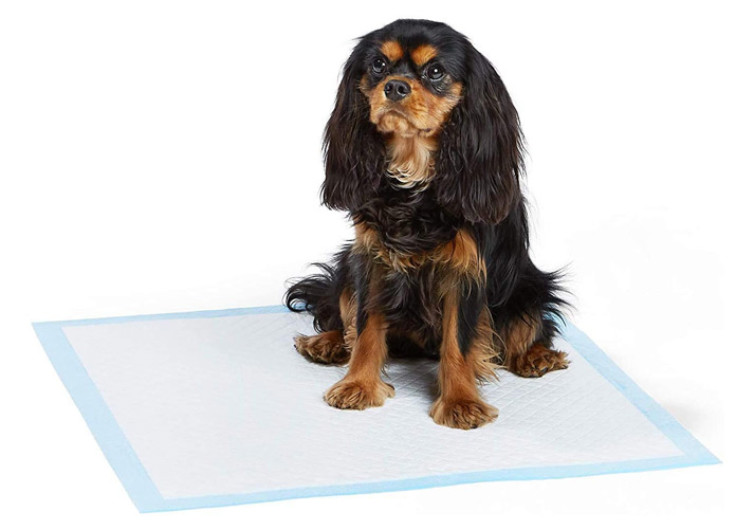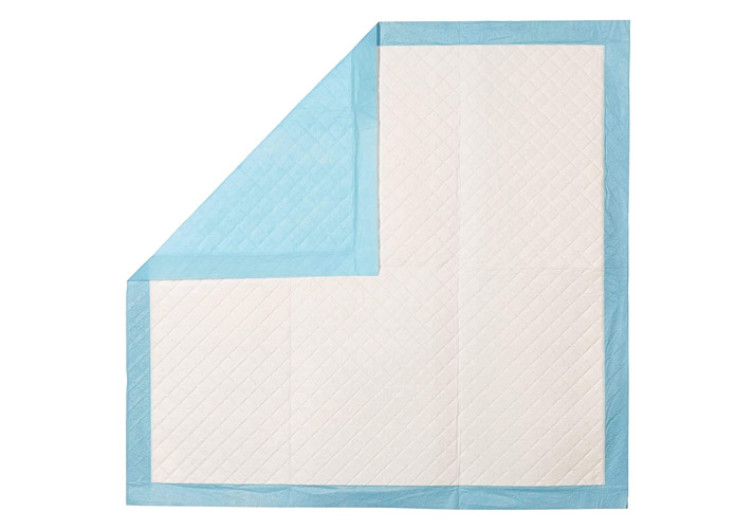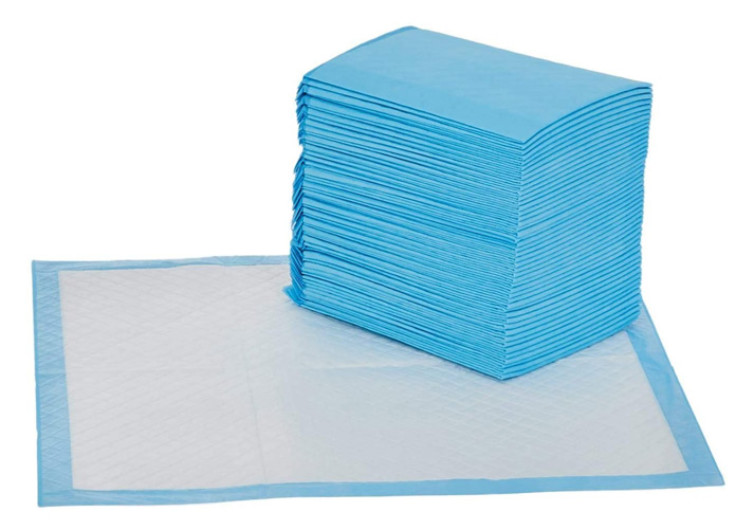 AmazonBasics Pet Training and Puppy Pads
Potty training your new puppy can be a messy business as no matter how hard your little one tries, there'll be the inevitable accidents around your home. So, puppy pads are a good short-term investment to help your pup get used to correctly answering the call of nature. And these handy absorbent pads can also be used for senior dogs, who may not have the bladder control they once had.
Similar to baby nappies, but placed on the floor, puppy pads are not a new idea, but the latest designs offer superior absorption and are durable enough to cope with the attention of an energetic pup. And, with the AmazonBasics range of products known to offer a decent quality at a good price, their Pet Training and Puppy Pads are worth checking out.
Compared to similar products, the AmazonBasics are not the cheapest and sit more in the mid-price range. But they are designed to be heavy duty and you get 50 pads per pack, which is a little more than the average. These puppy pads are a stronger version of the original AmazonBasics puppy pads and feature thicker, more absorbent material. And they are a good size, with each pad folding out to a 24 x 23-inch flat pad, with an extra-large size also available. The five-layer pad is also backed with a leak-proof liner, to protect your floor, but as each pad is designed for single use, repeated use for puppy pee and you could find a little fluid seeping though.
What is effective according to review users, is the quick-drying surface, and the pad's ability to hang on to odor. Like other puppy pads available, these heavy-duty pads from AmazonBasics also features a built-in attractant, which works as an enticing pheromone to capture your pup's attention. The idea is that they will then associate the smell – and therefore the pad – with the right place to pee. In summary, these puppy pads do have a good level of absorbency, and are large enough for most pups, so used as part of your initial potty training are a handy aid. But they do need to be replaced once soiled and as with all puppy pads, used in conjunction with a proper training plan.
You may also like our review of Pee Pads for Dogs.
Improved heavy duty design
50-pad pack, available in two sizes
Five-layer design with leakproof lining
Added attractant to appeal to your pup
How Does This Product Work?
Used as part of a time-specific potty training plan, these heavy-duty puppy pads work to help your pup associate a specific place to pee and also help protect against little accidents. To get your puppy started using the pads, place them on the pad several times a day, praising and rewarding them for piddling in the right place, and placing them on the pad, if they accidently pee elsewhere.
Take a look at our guide on the Best Indoor Dog Potty.